The work calendar only holds a large holiday bridge throughout Spain in 2020 | Economy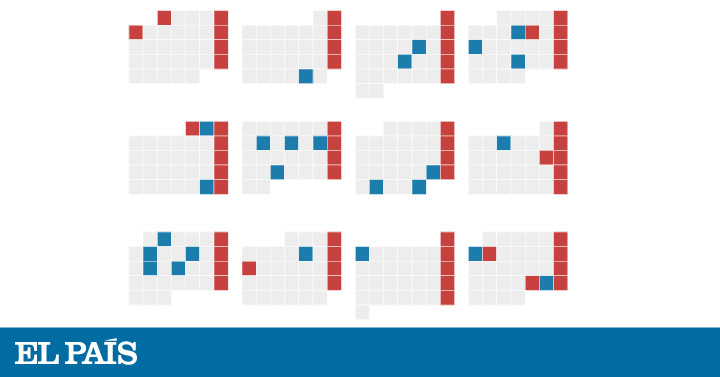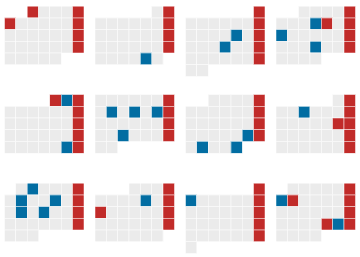 Next year there will only be a festive bridge throughout Spain, that of the Immaculate. In the 2020 calendar the only working day between two holidays that can become a bridge is December 7, which will fall between Sunday 6 and Tuesday 8, the day of the Immaculate. There will be more long weekends, such as the one that can be armed by adding on Monday, January 6 to the preceding Saturdays and Sundays; which makes it easier for May Day to fall on Friday.
Already in 2019 there has only been a great holiday bridge. However, it is very possible that many Spaniards did not notice it because it was possible to organize it around August 15, that is, in full summer vacations. Since 2020 is a leap year, from February the calendar moves in two days over the previous year, and not in one, as usual.
A circumstance that is repeated a lot in 2020 is that many holidays fall on Sunday and this opens up the possibility that the autonomous communities can move the party to Monday. They can also do it to another day, which has allowed regions that during Holy Week can chain five consecutive holidays, from Holy Thursday to Easter Monday: Balearic Islands, Cantabria, Castilla-La Mancha, La Rioja, Navarra and the Basque Country.
In total, in 2020 there will be eight common festivities throughout Spain: New Year, Three Kings Day, Good Friday (April 10), May Day, Ascension (August 15), Hispanic Day (October 12 ), the Immaculate (December 8) and Christmas day. To these we will have to add another four regional ones in each community. Finally, we must add two local parties.
In the case of Navarra, when preparing your work calendar there is a peculiarity that differentiates it from the rest of Spain. In addition to the 12 matching holidays, there is one more, the day of St. Francis Xavier (December 3), which in 2020 falls on Tuesday. This is possible because "at the proposal of the respective municipalities," says the Regional Government, this festival is added to the regional calendar.
When setting the work calendar every year There are two legal texts of reference: one is the Statute of Workers and the other is a decree of 1983. They set four days that must be celebrated on the days that fall: Christmas, New Year, May Day and 12 May October. The rest can move, because as the Statute points out, "the Government may transfer to Monday all the holidays that take place during the week."
. (tagsToTranslate) work calendar (t) (t) alone (t) to deliver (t) large (t) bridge (t) holiday (t) spain (t) 2020 (t) year (t) come (t) have ( t) eight (t) common (t) four (t) autonomous



Source link