The woman who recorded her life on video for her husband, sentenced to 60 years in prison for stealing 4,000 euros | Blog Doc & Roll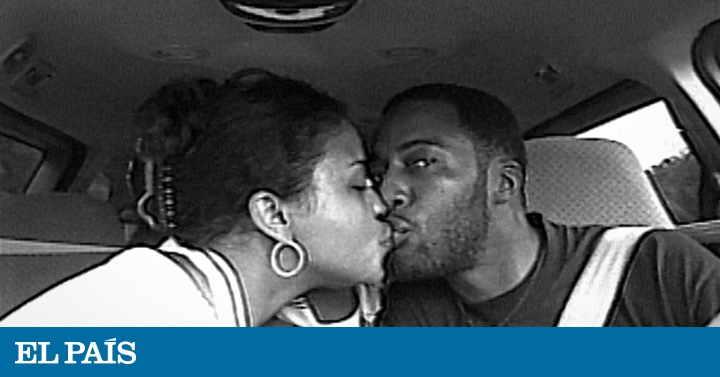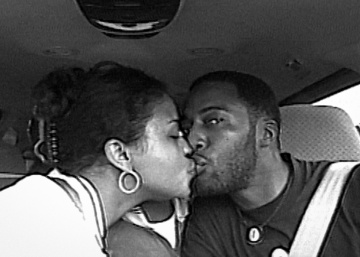 Sibil Fox Rich and her husband, Rob, made a mistake from their youth that has marked them for life. The black couple from New Orleans (United States) owned an unsuccessful clothing store in the late 1990s, so together they decided to rob a bank to relieve their debts. She spent three and a half years in prison for waiting in the car. He was sentenced to 60 years in prison without the possibility of parole for an armed robbery, of which he took just over $ 5,000 (about 4,200 euros) and there were no injuries.
For two decades, Fox has been a single mother of six, a businesswoman and an icon for her local community in the fight against what she defines as "a monstrous legal system that has become the slavery of the XXI century ".
Time, the Garrett Bradley documentary which can already be seen on Amazon Prime VideoIt was to be a short film about her, a woman full of charisma who suffers the consequences of the harsh sentence imposed on her husband. But, at the end of filming, its protagonist approached the filmmaker and handed her a bag full of videotapes. They were more than 100 hours of home recordings that he had made for Rob during those 20 years, waiting for the justice to evaluate his case again and he could get out of prison and make up with them some of the lost time.
All that footage completely changed the project, the director admits through a Zoom conversation, and made it Time become a feature film. The original idea showed the present and future of Fox Rich, but in that bag he accessed his past, which allowed him to discover other unknown aspects of the woman he had followed with his camera for years. "I found her vulnerability, an aspect of her that has been hidden over the years. These images allow you to see Fox without the armor that the prison system created on her, "says Bradley. Winner of the award for best director in the Sundance Film Festival 2020 for this job, the director began her career with one of her references, Ava duvernay (Selma Y Amendment XIII), the Hollywood voice against racial inequality.
According the Bureau of Statistics of the United States Department of Justice, a ratio of 2,336 black men out of 100,000 occupied the country's state or federal prisons in 2017. The figure, although it has dropped by a third in the last 10 years, is still well above the ratio of white men: 397 out of every 100,000. And the proportion of Hispanic men incarcerated is 1,054 out of 100,000.
For 80 minutes, the black and white in which it is displayed Time unifies the story of director and protagonist. The images of his children going to kindergarten are interspersed with those of one of them graduating, ready to study law, and those of the charismatic speeches that Fox offers in his parish with the continuous phone calls in search of legal hope. "Garrett was so clear on how to tell this story and so focused on telling it as she believed that I didn't want to pass the material on to her until she was done with her part. This way I made sure that she recorded what she wanted to show and that she could add the part that I had recorded with what I wanted to show about Rob, my children and society ", Fox Richardson herself now explains, also through Zoom, with the same determination that interested Bradley so much.
The heroine of the documentary connects from her home in New Orleans to chat about the film with Rob, who is sitting next to her. He was released from jail to serve his remaining 40-year sentence on probation while the documentary was in the editing phase. Fox advised the director so that she could record the first meeting with her husband in freedom and thus close the circle that she herself had started with her video camera. The weeks of confinement forced by the coronavirus crisis have been for her "the closest thing to a vacation" that she has had since both entered prison. For him, the most shocking thing about home videos has been to see that his children "never strayed from the right path despite the circumstances."
The passage of time, as the title indicates, is one of the main subjects of the story. "The beginnings were the hardest. I was an ex-convict, a mother of six children and whose husband remained in jail indefinitely, "she recalls. Maintaining a certain amount of hope and even naivety is what allowed him to resist. "Not in my worst dreams would I have imagined then that my husband was going to be in jail for 15 years for having stolen $ 5,000 (4,200 euros). When those 15 years were completed, and then 16, and 17, and 18, and 19 ... I was already very involved in my own struggle and giving up was no longer an option ".
Although Fox insisted on creating that visual diary as part of that battle, he hadn't seen many of those intimate moments until they appeared in the documentary. His old camera broke and the new one did not allow him to play the first tapes. "It was in the movie where I myself have seen many of those images. They serve as the legacy of all black women in the United States who fight to keep our families together, "says the protagonist of Time. "Garrett has created with these images a magnificent portrait of resilience and unconditional love. And it has given me one more reason to think that all the sacrifice of these years has been worth it," he emphasizes.