The wolf will be a protected species by the end of the year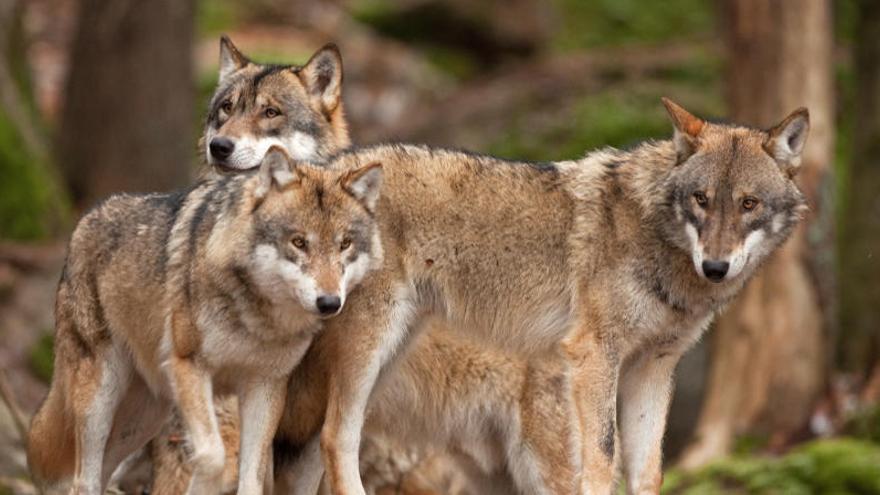 "Before the year is out, the Iberian wolf will have adequate protection", said the president of Lobo Marley, Luis Miguel Domínguez, after meeting today with the Secretary of State for the Environment, Hugo Morán, and the director General of Biodiversity, Jorge Marquínez.
Domínguez has assured the Efe Agency that the meeting at the Ministry for the Ecological Transition and the Demographic Challenge (Miteco) has been "very positive", given the "firm will" of the Government to protect this canid and his "sensitivity"regarding the question.
According to Domínguez, the Miteco relies on an expert report as a guide to make this decision, in which it is specified that the wolf "must be included in the List of Wild Species in Special Protection Regime (LESPE) ".
The Government's idea is to have the plan prepared within "a few weeks", so that the Spanish populations of Iberian wolf can enjoy the same protection as in Portugal, the president of Lobo Marley has pointed out.
Currently, the Iberian wolf has two categories of protection in Spain: south of the river Duero hunting is not allowed and it is included in the LESPE, while to the north of it – where between 70 and 80% of the total number of specimens live – these carnivores are considered as a game species, that is, they can be hunted.
Lobo Marley takes 7 years of "extremely hard work for the wolf to leave legal limbo" and his hunt is no longer legally protected in some autonomous communities.
"Spain cannot aspire to be a modern and respected country throughout Europe if its biodiversity is hunted down and shot to death," Domínguez said.
In addition, it has explained that this decision "should not worry" the agricultural sector, since the declaration of the wolf as a protected species will be accompanied by a "series of compensatory measures" such as, for example, economic funds destined for livestock farmers.
The Ministry has endorsed the Biodiversity Strategy of the European Union at the meeting of Environment Ministers of the European Council held last week in Luxembourg.