The WHO puts more than 3,200 cases of monkeypox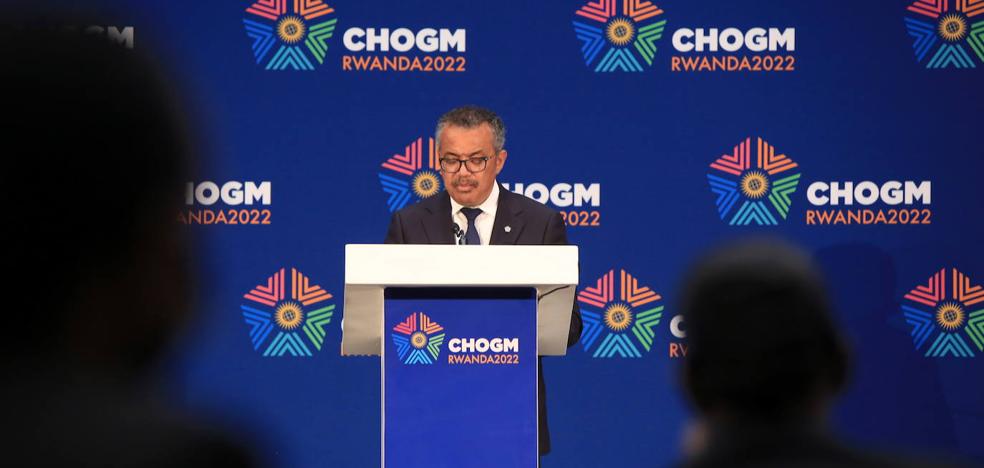 The agency calls for contact tracing, genome sequencing, infection prevention and control measures, and work to prevent transmission
The director general of the World Health Organization (WHO), Tedros Adhanom Ghebreyesus, raised this Friday to more than 3,200 confirmed cases of monkeypox worldwide. Most cases are of men who have sex with men and, more specifically, who have had sex with new or multiple partners.
"Person-to-person transmission continues and is likely to be underestimated. In Nigeria, the proportion of women affected is much higher than in other places, and it is essential to better understand how the disease spreads there, "he said during his intervention in the Emergency Committee of the International Health Regulations that is being held in Kigali, Rwanda. .
In addition, so far this year, almost 1,500 suspected cases of monkeypox and around 70 deaths have been reported in Central Africa, mainly in the Democratic Republic of the Congo, but also in the Central African Republic and Cameroon. "Few of these cases are confirmed and little is known about their circumstances," Tedros said.
Having said this, the United Nations leader asked the countries to share the information with the WHO; to detect cases, carry out adequate contact tracing, sequence the genome, and implement infection prevention and control measures; and strengthen their capacities to prevent the transmission of monkeypox. "Many countries are likely to have missed opportunities to identify cases, including cases in the community without any recent travel. WHO's goal is to help countries contain transmission and stop the outbreak with tried and tested public health tools, including surveillance, contact tracing and isolation of infected patients," he noted.
Tedros recalled that one of the "most important" lessons from the coronavirus pandemic is that one of the "most effective" ways to respond to outbreaks in affected communities is to work closely together to co-create effective risk communications. "We need to work with partners, including affected communities, to tackle stigma, discrimination and misinformation quickly and decisively. We must also work together as an international community to generate the necessary clinical efficacy and safety data on monkeypox vaccines and therapies, and to ensure their equitable distribution," he stressed.