The 'whatsapps' after the gang rape of Manresa endorse the minor's version | Society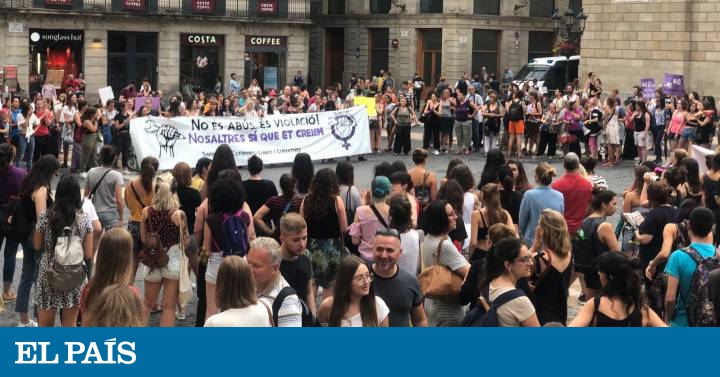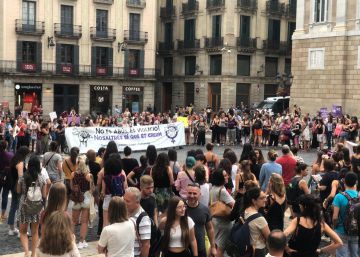 The WhatsApp messages displayed this Friday in the trial against the call Herd of Manresa they prove that the victim, although he does not remember with precision what happened, had from the beginning the sensation of having been sexually assaulted. "Do you think that if I go well I fuck eight people?" He wrote to his best friend. In addition, one of the defendants, Brian M. C., wrote to a friend that the minor complained of pain during the events. "I stuck his fingers in, he was complaining. We had a good time. " As explained by a mosso d'esquadra, the girl also said that she asked them to stop because "it hurt".
In addition to the whatsapps, relatives and other witnesses declared what should be the last session of the trial. But the absence of two experts – who must analyze the DNA samples – will make it resume in September. Then it will be known if the prosecution maintains its accusation for abuses or considers that what happened during a party in an abandoned factory in Manresa on October 29, 2016 is a sexual assault.
The victim's mother explained that the next day, she saw bruises on her arm and chest. In his declaration as a witness before the court that judges seven men – six for sexually abusing the minor and another for omission– The mother specified that her daughter was "very afraid" of the accused, especially Bryan M. C. and Marco Antonio R. T. "He thinks they're going to kill her. Marco, my daughter is panicked. " After reporting the rape, the mother said that her daughter has been followed up in the municipality.
The victim, in his statement last Monday, testified that in the caseta where the events took place, the accused "passed a gun," and that she felt intimidated. "Another flash is that I was crying and had someone with glasses on. I think it was the Black [Yordanis of Jesus]. There were many people masturbating, "he said. He also remembers that inside the house "there was a sofa, a table and flashlights and mobiles on". The psychologists who treat the minor reported during the trial that she still requires therapy, since as a result of sexual assault, the youngest suffers an anxious-depressive disorder, fears to feel rejected by her environment and, above all, is afraid that they will not believe her.