The weakness of Pablo Díaz, Pasapalabra contestant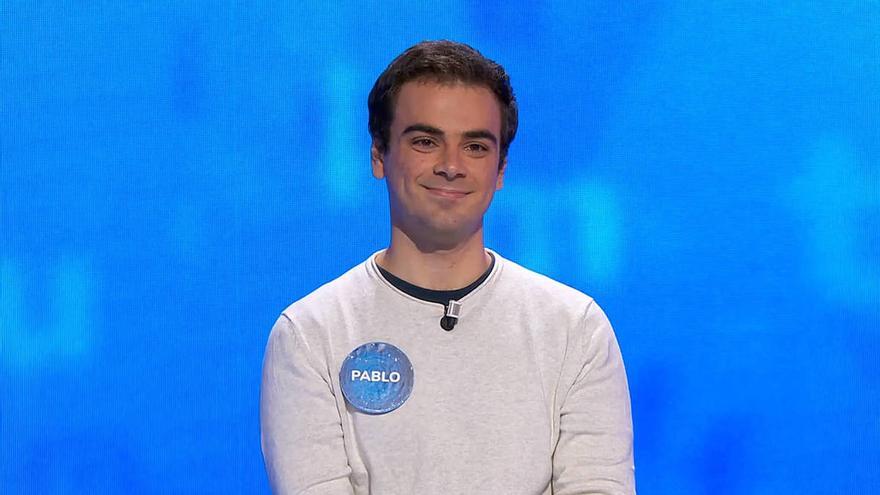 Pablo Diaz, current contestant of 'Pass word', has been about to take the pot up to ten times. Its keys are self-control and many hours of study, an effort that has paid off, since it is on the verge of reaching a record 200 shows.
For this reason, his parents have talked about the most personal side of their son with a team of Antenna 3, which has allowed to know the contestant better. "It is an ideal mix of rationality and emotion. He is a balanced person ", assures his mother.
On the contrary, his father Gustavo wanted to highlight a strength but also a weakness. "It is a virtue, but it can also be a weakness. It is very constant and sometimes borders on the obsessive compulsive. This is great for his profession and for 'Pasapalabra', but it is a double-edged sword. '
His mother wanted to clarify this comment with an anecdote: "Since he was little, if he began to concentrate on something he was able to focus his attention on that. He got a nail from a goal into his wrist while he was playing football because of confusion because he was stunned by the trajectory of the ball ". After this he has recognized that "Sports were never his strong suit".
He also acknowledges that Díaz's dedication to the program is total: "I have to wait a moment to have a conversation with him that is not about 'Pasapalabra'". However, she admits that when Pablo told them he wanted to perform on the show, they both laughed.