The 'We are family', a global song against Covid-19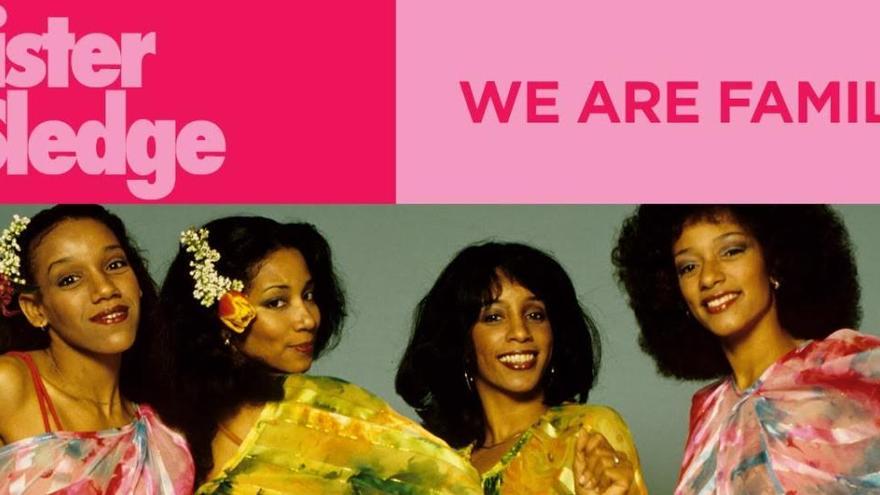 Little could i imagine American soul and disco quartet Sister Sledge that the brotherly dimension of his great success "We Are Family" would one day serve as a song of global unity in the face of the pandemic of a new disease that would cloister the planet 40 years later.
At least that's the wish of the World Health Organization (WHO), that this week it has launched a campaign to ask people everywhere to record themselves singing this classic, including some celebrities, and that the profits obtained from its exploitation be used to fight the disease.
"It's the perfect song for us to come together as a family", noted in the announcement of this initiative Kim Sledge herself, who along with her sisters Debbie, Joni and Kathy took the song at the end of the 70s to number 1 on the official list of "r & b" songs and to number 2 off the pop chart (they didn't get 1 because of Donna Summer's "Hot Stuff").
The funny thing is that before obtaining such an impact with the subject, the sisters considered abandoning music and dedicating themselves to studying law. However, fueled by this seemingly infinite fuel they would go on to publish ten studio albums up to "Style" (2003), already in this century.
Recorded in 1978 and released in April of the following year, "We Are Family" was the first song that Nile Rodgers and Bernard Edwards wrote on request, for expand your talents as musical geniuses beyond his Chic band.
Already then responsible for hits like "Le Freak" or "Good Times", the couple decided that they preferred to take on this first commission at the service of an artist who would not eclipse with his name the importance of their contribution as composers to a possible hit.
Thus the name of Sister Sledge was put on the table, a very young quartet made up of four sisters from Philadelphia who had published the albums "Circle of Love" (1975) and "Together" (1977), with which they had obtained very moderate attention. , his greatest success being the theme "Love Don't You Go Through No Changes on Me" (No. 31 on the "Hot R & B / Soul" track list).
As revealed by Rodgers, the origin of "We Are Family" could not be easierThey wrote a very basic lyrics using what the then president of Atlantic Records, Jerry L. Greenberg, had told them about the intended quartet of the future song: roughly, they were four sisters dedicated to disco music.
On that letter they composed a melody to light a whiplash that, although it did not materialize their only nomination for the Grammy awards, it has been known to overcome fashions and, transcending the royal affiliation that existed among its original interpreters, to become a universal song of exaltation of the brotherhood between human beings. Thus, in 2001 it was already re-recorded by Nile Rodgers himself
after the 9/11 attack, giving rise to a solidarity organization named precisely We Are Family Foundation that since then has proposed to mitigate hunger and promote education in the world for the promotion of peace.
Just a year later, the co-author of other topics like "Let's Dance" by David Bowie or "Like a Virgin" by Madonna produced a new version, in this case played by child characters like SpongeBob to promote diversity and tolerance. Paradoxically, this aroused the ire of religious groups who recriminated the "homosexual" background of this underwater character.
Malleable regardless of the ideological feeling of the person singing it, contributed to the Oscar for the OST of a comedy with a working-class and social background like "Full Monty" (1997) which was used in 2006 as a political anthem in the campaign of the former Austrian Federal Chancellor Wolfgang Schüssel's Christian Democratic party, who endorsed the phrase "We are family" as his electoral slogan.
It may be that after the death in 2018 of Joni Sledge, one of the members of the quartet, for them that verse that says "We are a family, I have all my sisters with me" does not take on all meaning, but it is undeniable at this point than for the rest of the world "We Are Family" will never lose its character as a collective party and a call to unity.