The wave of sustainability that washes over companies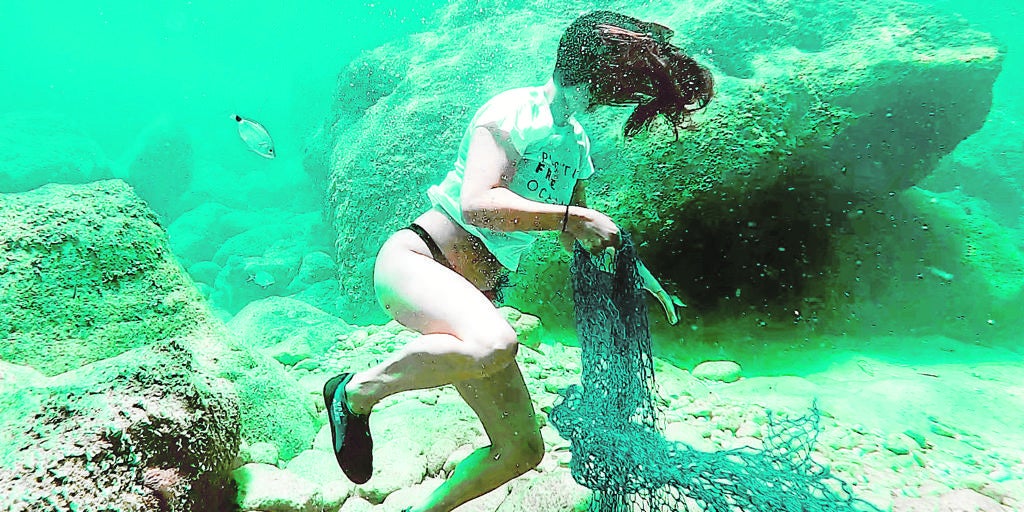 Madrid
Updated:
Keep

This summer could happen to more than one: going on vacation with the idea of ​​resting on a beach and finding a garbage dump where there should be white sand, or
think that you have seen a jellyfish and that it is a plastic bag. The good news is that after such a traumatic experience, you could return from your trip with the seed of a business idea, and the possibility of changing the world a bit in the process. At least that's how it happened to Amaia Rodriguez, who along with his brother created Gravity Wave.
The startup that wants to save the oceans from plastic works through three pillars. The first is the collects plastics. To achieve this, they have established an alliance with Enaleia, a sustainable fishing school that teaches fishermen methods that respect the ecosystem. These fishermen bring plastics to shore that get caught in their nets, work for which they are paid. Today Gravity Wave has more than 800 fishermen in 100 ports in Spain, Greece, Italy, Egypt and some pilot tests in other parts of AfricaWhere they have their sights set
The second pillar is that of the transformation. Where many see trash, Julen Rodriguez, co-founder of Gravity Wave, appreciates something very different. «It is not waste, it is a raw material", it states. The plastic that this startup collects reaches CM Plastik, a Valencian company with which they convert waste into office furniture, furniture or decorative elements. The third pillar is preventive and is based on talks and corporate volunteering.
The startup has created a new concept: 'the plastic footprint', and has two types of clients. First, other companies, on behalf of those that clean plastic from the oceans. This is the case of Bit2Me, for those who will clean 1,000 kilos from the Mediterranean this year. Or Dental Pick, who generate 2,000 kilos of plastic in a year, and for whom Gravity Wave cleans that same amount of plastic, turning the company's plastic footprint to zero. The other type of clients would be companies with which they make agreements for the sale of products: When these companies sell their product, the startup collects a certain amount of plastic from the sea. Rodríguez assures that this "gives them added value", since it allows companies to "differentiate themselves from the competition with their customers". The startup also has a small B2C line where individuals can buy or give away plastic collection packages.
The new business model emerged after redesigning its initial idea, which was to sell and create accessories for mobile phones with recycled plastic. Strategy that was unsuccessful because creating those accessories depended on specific plastics, so "it was not good enough for the environment." So the wave of sustainability took on a new and effective shape.