The wave alert ends in the Canary Islands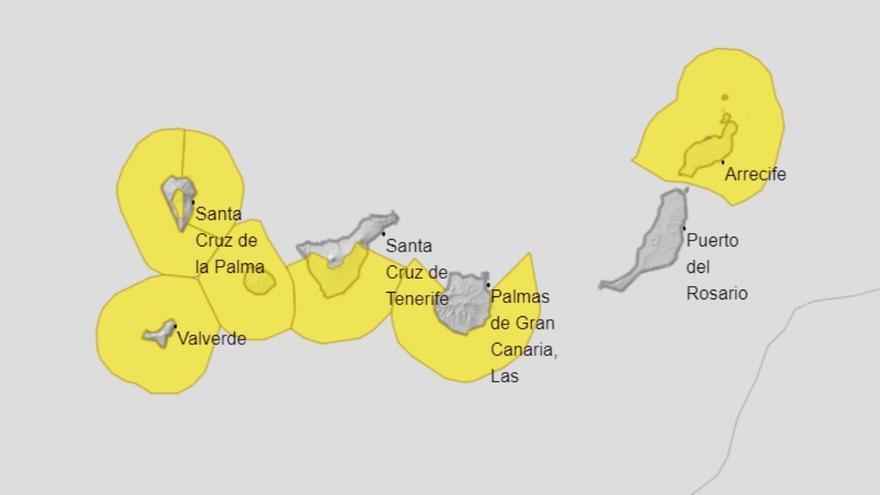 The General Directorate of Security and Emergencies of the Government of the Canary Islands reduces to pre-alert, starting at 8:00 p.m. this Sunday, the alert situation declared byr coastal phenomena in the Archipelago, as reported in a statement. However, on Monday there will continue to be a yellow warning activated by the State Meteorological Agency (Aemet) in most of the islands.
The wind will be from the northeast, force 5 to 7 (30 to 60 km / h) at sea, in most of the coast of Lanzarote and Fuerteventura, in addition to the southeast and northwest coast of the islands of greater relief.
Likewise, strong heavy seas are expected, especially in the high seas between the islands and the northern swell with waves of 1 to 2 meters, as well as sea waves combined with waves of 2 to 4 meters.
The note recalls that in a pre-alert situation it is estimated that there is no meteorological risk for the general population, although yes for a specific activity or location of high vulnerability.
For this reason, he adds that the notice to councils, town halls and other institutions is maintained so that their emergency personnel continue to be prevented, in the event of a possible change in the meteorological phenomenon, until the General Directorate of Security and Emergencies ends the situation.