The Volkswagen ID.4 travels the Canary Islands from east to west without recharging the battery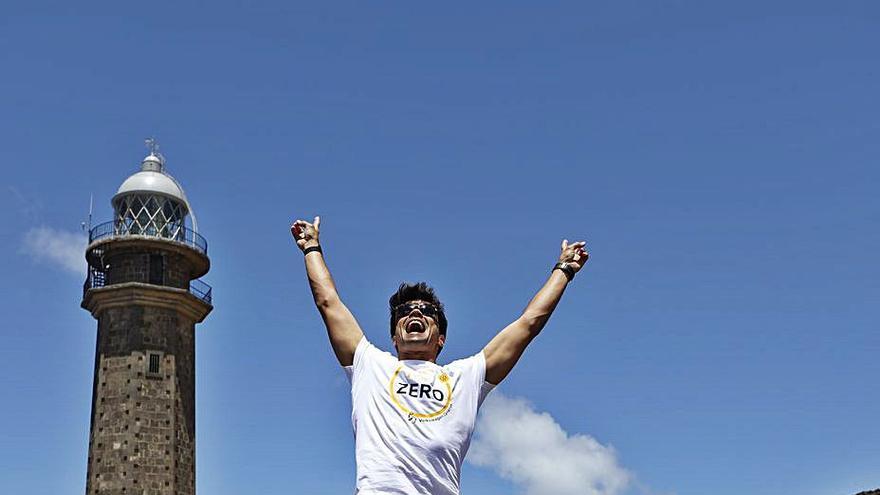 The Volkswagen ID.4 reached its goal and did so meeting expectations. The vehicle, whose battery charge cover was sealed before a notary in order to certify that it would not be recharged during the entire journey, departed from the north of Lanzarote, passing through Fuerteventura, Gran Canaria and Tenerife, culminating yesterday the challenge to the Arrive around noon at the Orchilla Lighthouse, in El Hierro. With this, Volkswagen Canarias demonstrates that electric mobility in the hands of the brand's new models is a reality, and its use is viable on a day-to-day basis in the Archipelago. The brand's commitment to sustainable mobility in the Canary Islands is firm
The ZERO by Volkswagen Canarias Challenge began last Thursday, when personal trainer Aitor Ojeda left the port of Órzola, touring the island of Lanzarote from north to south, where he continued by boat to Corralejo. From the north of the island of Majorera, the ID.4 went to the MorroJable dock, managing to reach the La Luz and Las Palmas docks in the afternoon. Finally, the first stage culminated in the Port of Agaete, where the battery was still 52% charged and the average consumption was 14.5 kWh / 100 kilometers.
The second stage of the challenge began on Friday, when the ID.4 left Agaete with Ojeda at the wheel. The coach embarked to Tenerife with a 52% battery. The arrival at the port of Santa Cruz marked the beginning of the final stage of the challenge. From the Chicharrera capital, the vehicle headed to Los Cristianos. Upon arrival, the battery read 33%, the odometer had 205 km under its belt and the average consumption was 14.4 kWh / 100 kilometers. At around 8:00 p.m., the ID.4 arrived at the port of La Estaca, in El Hierro. Once there, they went to Valverde, the capital, where they finished the day.
During yesterday morning, the challenge team woke up with the excitement of the last day of adventure. Early in the morning, they drove to the last point and final destination: The emblematic Orchilla Lighthouse. At the destination point, the odometer showed the 384 km traveled from the origin, and the car battery still had 18% charge.
The ZERO by Volkswagen Canarias Challenge has been a success. After touring five islands, the car demolishes all myths about autonomy, which is why the brand encourages Canaries to join in sustainable mobility, as it not only provides benefits for driving, it also helps to protect the Archipelago's ecosystem.