The volcano in La Palma, protagonist on Earth Day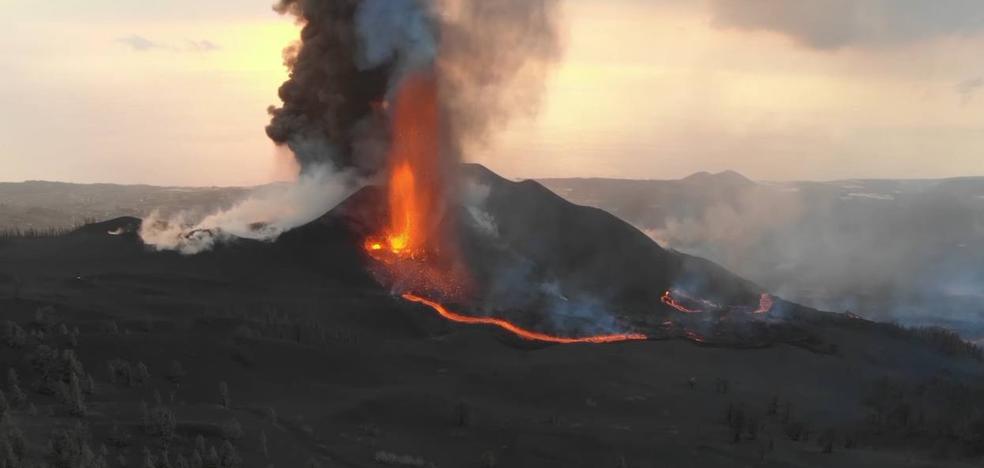 Tourism wants this video to impact 5.2 million people. What they want is for it to go viral
Canary Islands Tourism joins again for the fifth consecutive year
Earth day, which will be held this Friday, April 22, with a careful audiovisual production that collects the beautiful and unique landscapes of the eight islands, with special prominence of the new space created by the eruption of the Cumbre Vieja volcano in La Palma. With this video, the Ministry of Tourism, Industry and Commerce of the Government of the Canary Islands, through the public company Turismo de Islas Canarias,
aims to impact 5.2 million peoplespecifically in internet users who have a special interest in environmental issues and nature tourism.
"Earth Day has become the perfect excuse to highlight all our natural virtueswhich are now enriched by the beautiful volcanic environment recently born in La Palma, which is called to be a great tourist attraction that will serve to boost the
economic recovery of the Isla Bonita», explains the Minister of Tourism, Yaiza Castilla.
The celebration of this event consolidates the fact that
«the Canary Islands brand It has become a champion of the defense of the territory and the uniqueness of the diverse landscapes offered by the archipelago, great natural attributes of our destination. It is an idea that we want to strengthen in the minds of our tourists and potential visitors through this action", says Castilla.
To achieve greater success in communicating this message, Turismo de Canarias has carried out a
target audience segmentation workso that the content reaches internet users who are more interested in environmental issues, in nature tourism and in learning about the landscapes of the destinations they visit.
In search of maximum diffusion

Besides,
the viralization of this video is persecuted on social networks through a message that emphasizes the emotion transmitted by the natural environments, fauna and flora of the eight islands.
New this year
the video has also been made in vertical format so you can share it on the reels of
Instagram and its replica on Facebookand in addition, the time in which the piece will be active on the social networks of the Canary Islands has been extended by one week, in order to enhance its visibility in the days before and after the event.
Tourism of the Canary Islands has invested in this action
215,000 euros to produce and disseminate the video in ten markets: English, German, French, Spanish, Swedish, Italian, Dutch, Belgian, Irish and Norwegian.