the virtual showcase of neighborhood stores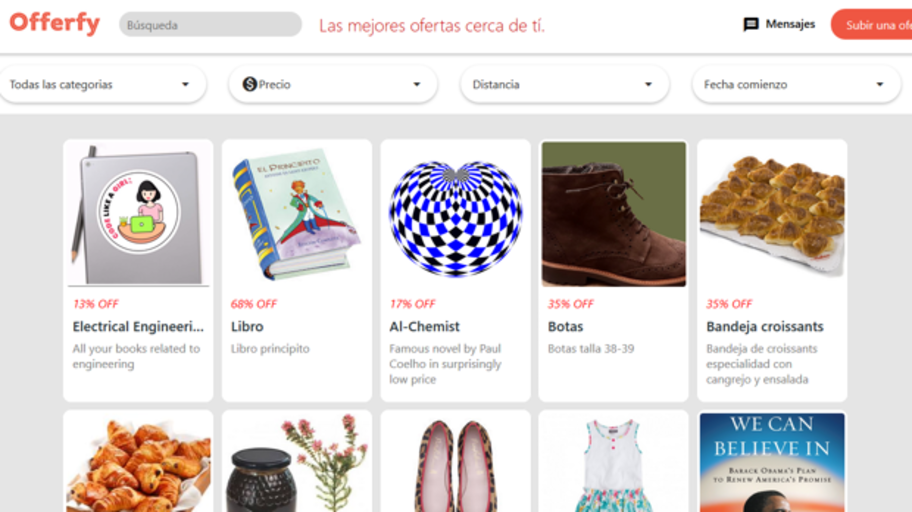 MadridUpdated:
An important part of the commerce in Spain, still escapes of the great chains of distribution known by all; and is specified in the neighborhood store in which we continue to buy fruit, meat, fish, clothing, and even jewelry or books. Some merchants who have more complicated go out into the digital world, to sell online and publicize their offers. Many of them do not even have social networks or their own website. To cover this gap and exercise bridge between these establishments and their potential clients born «Offerfy», a platform that will allow them to publicize their most outstanding offers to their closest audience.
This tool will be fully available in mid-September, and as noted by its creator and promoter Mercedes Barrachina, the goal is none other than «Connect local businesses and users through the best offers». Trained as a Telecommunications Engineer, she has been working in consulting for eight years and has ensured that the platform «is in the testing phase with stores of Madrid Y Malaga»To, months later, be available throughout Spain. To do this, it has the help of two programmers.
But what does "Offerfy" bring exactly? Its creator has stressed that the platform's features are free both for the trade that is targeted and for the user. "In the future it will be monetized through prominent announcements and other additional possibilities," explained Barrachina who has described this scheme as «Freemium model». In this sense, the founder of this tool expects to be billing by the end of the year «thanks to the sponsored ads» and the mentioned model.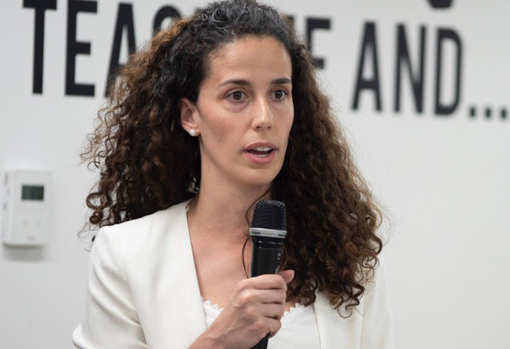 For now, this entrepreneur has seen how the platform arouses the interest of clothing stores (children's or adult), shoe stores, costume jewelery, organic supermarkets, bookstores or bakeries. Now, among the main challenges, they are in the opinion of its creator «to make it known, present its advantages and be able to offerr more features to shops ». In any case, he added, that they do not plan to internationalize and that they hope to "see the response from national businesses" so that the project continues to evolve.
«Want, enthusiasm and perseverance»
Asked about the professional adventure she has undertaken, Barrachina has pointed out that «The most complicated thing is to make the decision to undertake, sort the ideas and prioritize them ». On the recurring criticism of the difficulty of finding financing, this young businesswoman has responded that «Spain has multitude of entrepreneur assistance programs ». Moreover, in his opinion, there is "a great disposition" by people with more experience to share their "savoir faire" (or know-how).
In his opinion, to undertake free time, you need to have eagerness, enthusiasm and perseverance little by little to start up the idea ». Luckily, "Offerfy" is practically already a reality.
. (tagsToTranslate) offerfy (t) promotion (t) small (t) commerce



Source link