The violinist Mareen Choi stars in the Mousikê master classes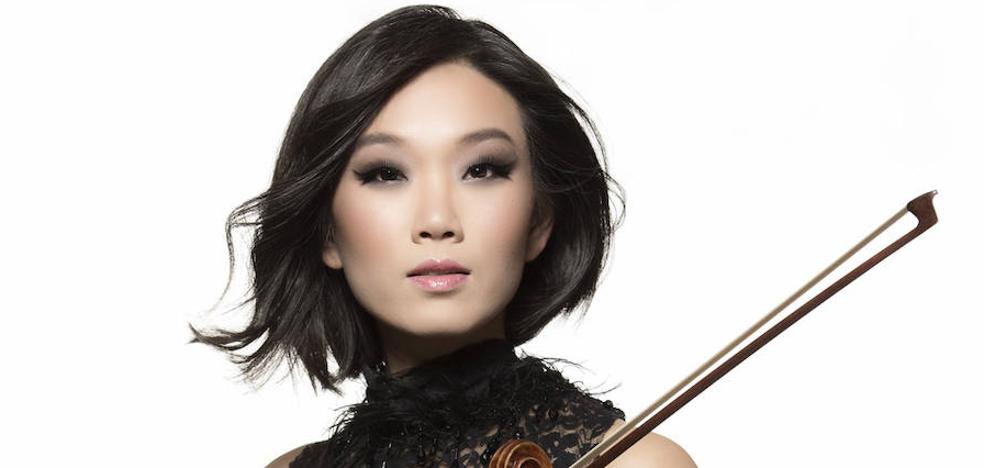 The first master class is this Thursday, at the Guiniguada Theater in the capital of Gran Canaria and repeats on Saturday, in La Laguna
Mousikê continues to celebrate women in art with master classes from violinist Maureen Choi, who Pat Metheny calls "really original! no other violinist is doing something like that." The two sessions, entirely free, take place this
Thursday, at the Guiniguada Theater in Las Palmas de Gran Canariaand on Saturday, March 18, at the
Municipal School of Music Guillermo González de La Laguna.
Michigan born (United States) and of Korean roots, Maureen Choi, currently
settled in Spain. She is an extraordinarily talented violinist and composer, graduating from Michigan State University, where she gained her strong classical training, and from Berklee College of Music, where she majored in jazz and improvisation.
He has won numerous solo competitions and has collaborated with jazz and Latin figures in Detroit, Boston, and New York such as Rodney Whitaker, Johnny O'Neal, Larry Harlow, Ed Byrne, Kanye West, DJ Premiere, and Josh Groban.
His first jazz album,
'Maureen Choi Quartet' (2011), It had a magnificent reception among the American critics, on the radio and in specialized publications such as 'Jazziz Magazine' and 'Jazz Corner', remaining in the 'Top 50' of 'All About Jazz' for several months.
Since her arrival in Spain, Maureen Choi
is revolutionizing the improvised music scene.
Inspired by the rhythms and sounds of the Spanish diaspora, classical music and jazz, her music is described as "Spanish chamber jazz". That search for his own voice, breaking gender stereotypes, reflected them in his recording works
'Round Trip' (2015) and 'THEIA' (2019) with his current quartet: Daniel García on piano (Spain), Mario Carrillo on double bass (Spain) and Michael Olivera on drums (Cuba).
In 'The violin outside of classical music: musical and personal challenges' he will share his resources and experiences in master classes aimed at all types of instrumentalists.