The Viera delivers more than 300 toys to the Casa de Galicia through its Christmas Collection Campaign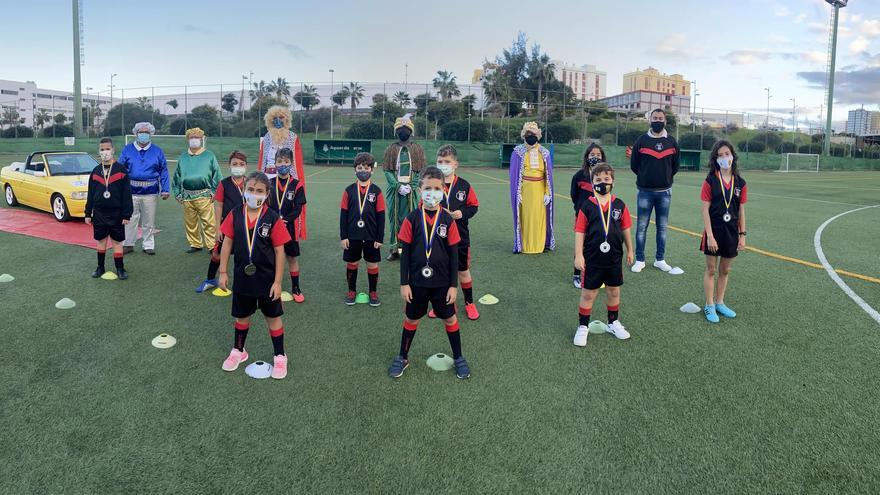 The Unión Viera has delivered to the Casa de Galicia the gifts collected in its Christmas ceremony held at the Alfonso Silva with the presence of the youngest of the red and black chain. More than 300 toys for the neediest children and families in the capital in a year marked by the current health crisis.
The coordinator of the Vierista School, Rubén Sánchez, delivered presents and gifts to the aforementioned social institution, thus collaborating in the genuine charitable collection that has been consolidated in recent years as one of the most important Christmas campaigns in the capital of Gran Canaria and the islands.
This Christmas, the Ciudad Alta club has wanted to express once again its commitment to society, its work and partner dimension with the current economic reality with this line of action that once again involves minimizing the effects of the current pandemic among the most vulnerable groups in the city.
The entity on Pablo Penáguilas Street has chosen, on this occasion, to collaborate in a special way with the Casa de Galicia to guarantee a smile among the little ones with a smile through gifts and presents for the most anticipated night of the year.