The video of the hard entrance to Balde and the time he will be out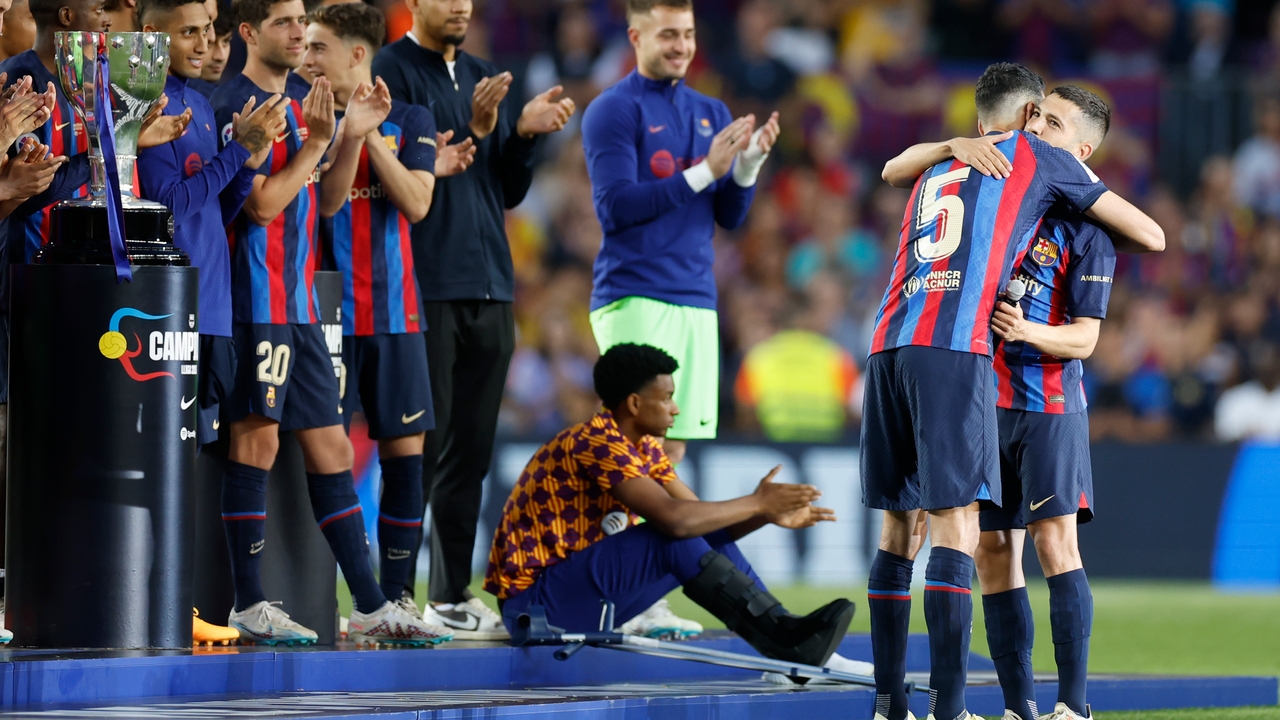 The party in the Camp Nou could not be complete for him Barcelona. The blaugrana team, League champion, beat the Majorca (3-0, two goals from Ansu Fati and one of Gavi) and said goodbye with all honors to two legends who are leaving the club: Sergio Busquets and Jordi Alba. Both were substituted and the winger left in tears.
The defender later remembered, in an emotional speech, Tito vilanova, the coach who signed him in 2012 and who died of cancer in 2014. The two footballers, champions of everything with Barça, were blanketed. Busquets is leaving and the club is looking for a player for its midfield position. In the case of Jordi Alba, he already has it, it is the young Balde, who has taken space from the eternal full-back after 10 seasons in which he had no competition. But precisely the young youth squad player was the protagonist of the bad news of a day in which everyone also said goodbye to the Camp Nou, which is now going to be remodeled, so next year Barcelona will play in Montjuic. A tough entry from Amath Ndiaye, which cost him the red card, forced Bucket to be substituted, and the way he twisted his ankle did not bode well.
The medical part of the Barcelona club said the following: "The medical services of the club have reported that the first team player Alejandro Balde suffers a partial tear of the external lateral ligament of the right ankle. The approximate time of loss will be between 6 and 7 weeks" . The season is about to come to an end, so the young footballer is going to spend the summer rehabilitating to try to arrive on time for the start of the next campaign, which has to be his confirmation and in which In principle, he starts as the owner. What is lost for sure is the Nations League. Balde was summoned by the new coach, Louis of the Source, on their first list, and played the entire match against Norway. Everything indicated that he was also going to be among those chosen for a competition in which there is a title at stake.