The Viacrucis by Gustavo Durán, an enigmatic Spanish exile persecuted by the FBI | Culture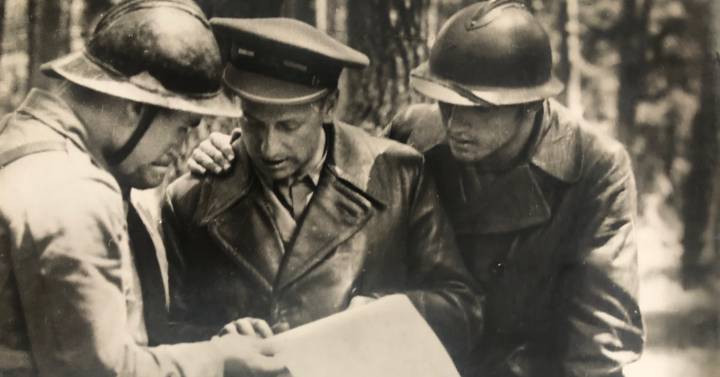 Gustavo Durán (Barcelona, ​​1906-Athens, 1969) was an enigmatic character of Spanish exile. Vocational, intimate musician from Lorca, Alberti and Buñuel in the golden years of the Student's residence, military leader during the war, intelligence analyst of the United States right after, politically persecuted in the United States itself and finally senior United Nations official. His life is a novel with traces of romantic drama, war, espionage, thriller politician. And the wicker of the plot is guarded in the file of the Residence, to which his daughters have just added, in the fiftieth anniversary of his death, three new bundles with hundreds of documents of the FBI
The first inquiries of the federal agency on Durán date from the beginning of 1943. The exile, married to the American Bonté Crompton and nationalized, applied for a position in a body linked to defense matters and mechanisms to check his record were put in place. In the initial months of reports, references to Durán were excellent. We read: "His neighbors define him as a very polite man and 100% with the cause allied." Directors of MoMA, where he had worked as a musical director in the documentary area of ​​Buñuel, guaranteed "his longing to make America his home". But after a few months, the documents begin to emerge suspicions that he was an infiltrated Soviet agent, especially towards the end of the year, when he moved to Havana to work for the US Embassy through his great friend Ernest Hemingway, who was urging with the diplomatic legation a bungling spy network to discover fascists in Cuba. The writer recommended Durán, whom he had met in the Civil War, calling it "military genius and intelligence that comes out one every 100 years." Ambassador Spruille Braden falls in love with Durán's ability, makes him his assistant and takes him with him in 1945 to Buenos Aires to conspire against Perón. Meanwhile, the FBI continues to collect material on that strange Spanish polyglot, exquisite and cerebral; among other things, an article in the Franco newspaper Up which described it as "a mixture of ferocity and depravity."
"He was perhaps the head of the Republican Army most hated by all Francoists," his friend Alberti wrote about Durán. The musician, who had studied at the Royal Conservatory in the twenties, left his artistic career parked in the early thirties because he did not think he had enough talent. He became aware during the Republic and when the war broke out he decided to fight against the coup.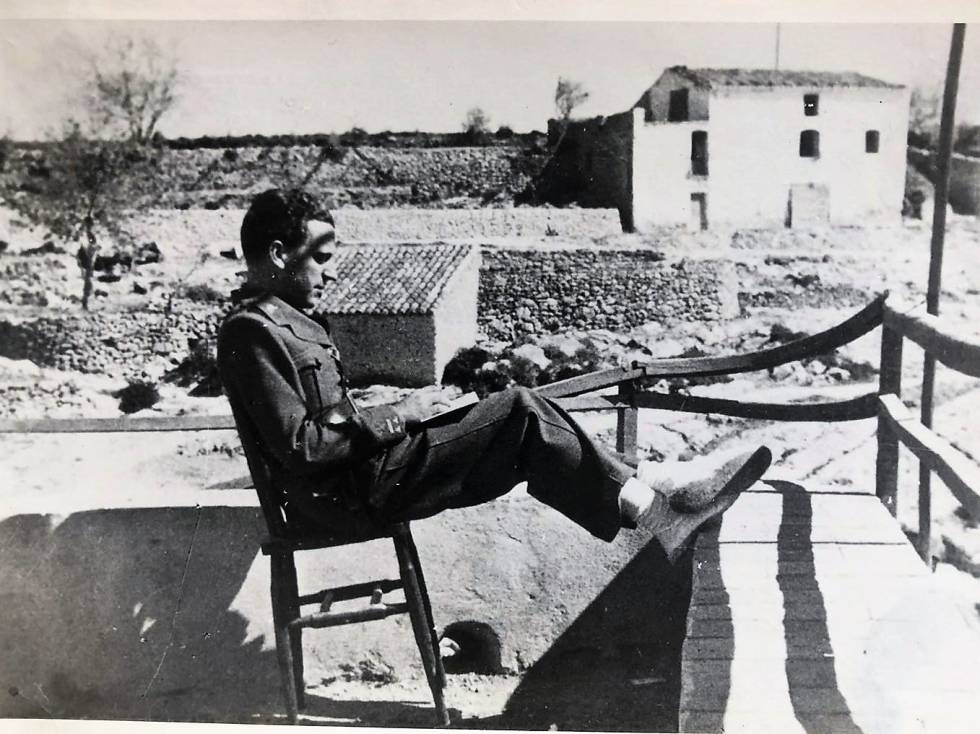 Between 1936 and 1939 he revealed himself as a talent for the military organization and ended up being a lieutenant colonel at the head of the XX Army Corps. With the war his past of dandi was left behind that twinned with Lorca and rubbed shoulders with the Parisian cream while he lived there with his partner then, the painter Néstor Martín Fernández de la Torre. He mutated in a strategist who dispatched with dark agents of Moscow and Republican commanders like General Vicente Rojo. So much shone in the contest that he turned to the pages of two famous novels: Hemingway quotes him in For whom the Bell Tolls and Malraux based the protagonist of The hope at.
French journalist Simone Tery interviewed him in the trenches and wrote: "Those who knew him before the war, do not give credit to his eyes." A captain who fought with Durán told Tery about his passion for military discipline: "One night, he explained to me for a long time why we should not sleep on mattresses that are too soft, nor use cologne. He made me a lyrical apology of chickpea. "
"He saw his role in war as the greatest achievement of his life," his daughter Jane Durán said in November to EL PAÍS at the home of her friend Gloria García-Lorca, niece of the author of the Gypsy romance. "But he didn't talk much about his past." Jane, poet, published the poems in English in 2002 Silences since the Spanish Civil War, which just published Renaissance in a bilingual version. The final verses of his first poem synthesize Durán's pain for losing the war, for losing his land: "He delivers his weapons. / He raises his arms. / He won't tell. "
His daughter Lucy Durán, musicologist, describes his father as a man who is both outgoing and owner of his privacy, who "expressed his intimate pains through music." Last month, the Instituto Cervantes dedicated Durán at its headquarters in Madrid a tribute concert, directed by Lucy, in which unpublished scores were interpreted that reflected his style, an attractive mixture of Spanish and Latin folklore, modern timbre and dissonances - "notes that clash, showing their own anguish," says his daughter.
Although Durán was not a man given to talk about his sufferings, he came to say that it was not war that harmed him most, but his persecution in the United States, which began the FBI of John Edgar Hoover and in the fifties the senator continued McCarthy during his witch hunt. In 1955, he was completely exonerated. His biographer Javier Juárez, author of Commander Durán (Debate, 2009; in 1997, Horacio Vázquez Rial novelized his life in The porcelain soldier), argues that it was not communist: "What happens is that, when the war begins, he realizes that the Republic needs an organized army and approaches the party that represents that in the face of chaos."
Since 1946, Durán works for the UN and in 1956 he is assigned a position in Santiago, Chile. The adventures of who is already a mature diplomat would then take him to a United Nations mission in the Congo during the decolonization war and end his work as a delegate of the organization in Athens, where he learned Greek and sweetened his free time translating into Spanish Kavafis poems, versions that have just been published by Pre-Texts under the title Final days in Greece.
In his last weeks of life, he felt the possibility that Franco's regime would allow him to visit Spain again. A heart attack cut off his illusion. Durán was buried in a plot of land ceded by a farmer in Alones, a village without a cemetery in Crete.
(tagsToTranslate) viacrucis (t) gustavo durán (t) enigmatic (t) exiled (t) Spanish (t) chase (t) fbi (t) student residence (t) receive (t) heir (t) document (t) ) spying (t) year (t) forty (t) musician (t) military (t) republican (t) lead (t) life (t) novel



Source link