The Vatican invested in the morning-after pill industry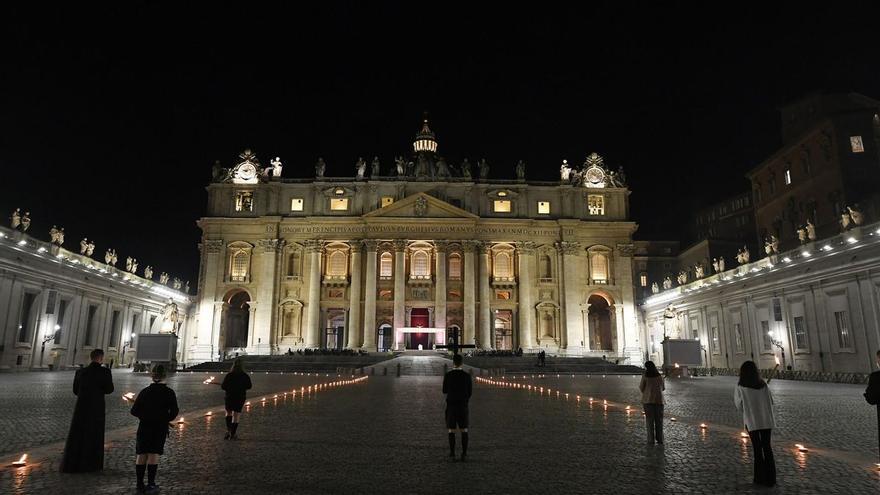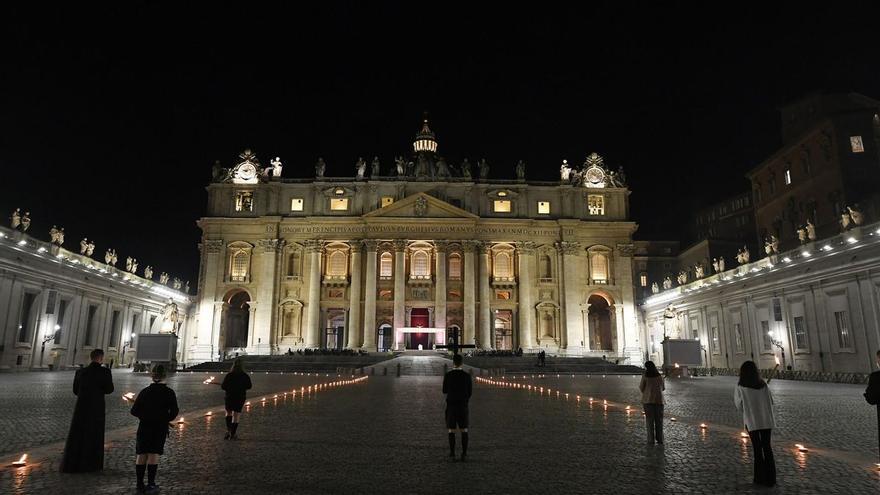 As Milone has revealed, the Vatican invested at least 20 million euros that he ended up withdrawing in 2016 upon assuming that they had made a huge "mistake" for two decades, no less. "You will have no limits to act" Francisco told Milone after appointing him, illustrating the objectives of his position. That phrase from Don Quixote must have passed through the head of this former director of Deloite Italia, "we have run into the Church, friend Sancho". The shadow of the already known Parallel Vatican, the financial economic plot that was managed by Cardinal Becciu, dismissed by Bergoglio a year ago pTo frighten many Catholics. The reasons for pushing him away emerged by pulling the strings of Vatican opacity. In addition to the pharmaceutical investment uncovered now, it had lost 300 million euros in the sale of the Harrod's building in London, as reflected by the investigating prosecutor.
An ancient plot
Hidden financial forays by the Vatican have been going on throughout history. It is not new, it comes from old, from when the popes lost the Papal States (1870) and, with the disappearance of the real economy (factories, mills, etc.), the Vatican entered the world of finance so that the income produced profits. Since there were few priests, bishops and cardinals who understood finances, the Popes entrusted their income, usually donations and rentals, to outside financiers, more than delighted by the cash that came to them.
All, or almost all, ended badly, such as Michele Sindona, suicidal or suicidal in prison, and Roberto Calvi, suicidal or suicidal on a London bridge. Due to the mediation of outside experts, the Vatican was almost unknowingly – someone must have known – a shareholder in industries contrary to its Gospel, such as the war Lokheed and Paramount film studios. Or when in the 60s, while Paul VI published the encyclical 'Humanae Vitae', which banned contraceptives, he became a shareholder of the then pharmaceutical Seronno, which produced the first oral contraceptives, such as the famous – in Italy – Luteolas pills.
Milone affirms in the 'Report' program that "the Apsa – currently a kind of Vatican central bank – had invested in some pharmaceutical companies that we considered risk investments, because they did not correspond to the social doctrine of the Church." In fact, the Vatican Academy for Life considers it to be a "Abortion pill", against which "doctors have to present conscientious objection". Since its appearance, the popes have not spoken explicitly.
The Apsa of those years depended on a cardinal linked to another, Tarcisio Bertone, Secretary of State, who made things difficult for Benedict XVI. It was the 'Vatileaks', which culminated in the voluntary resignation of Joseph Ratzinger in 2013. Before he was threatened with prison, a hidden microphone, a miniaturized video camera and his computer infected with a' malware appeared in Milone's office 'that he copied and sent abroad all the documents of his financial "review".
Investigation programme
'Report' is a quiet but sharp investigative program, devised by journalist Milena Gabanelli. His journalistic denunciations shook the Italian political and financial system to the extreme. The pulse lasted several years, until Gabanelli ended up resigning. Nowadays, it is directed by Siegfried Ranucci, who with a direct and calm language, reveals the most hidden skeletons, although in Italy and especially in the Rai, where Catholic directors dominate, he could not have made a chapter of the program like the one on investments in "emergency pills" without having a high and secure Vatican authorization. Ranucci said goodbye the night of the broadcast of the report with a "cleaning continues."