The USO union calls a ten-day crew strike at Iberia Express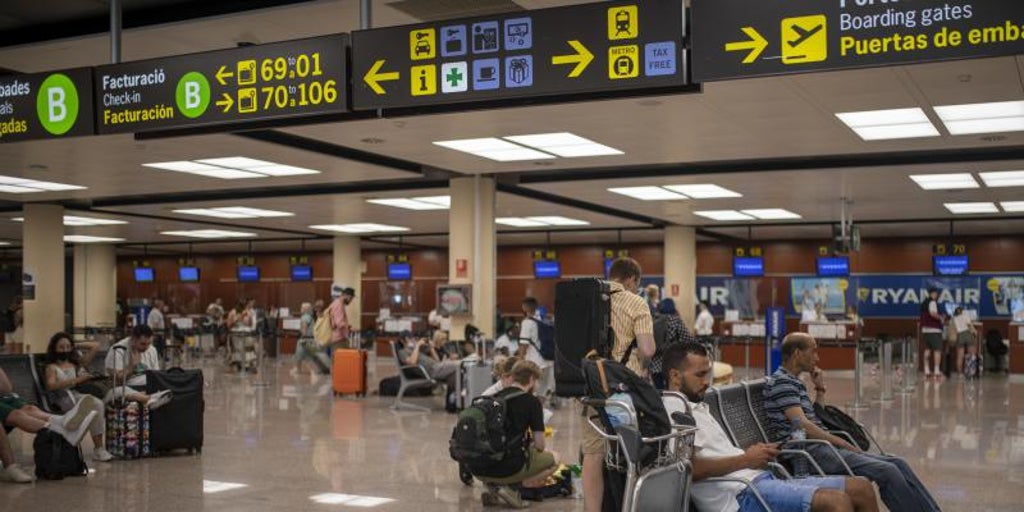 The USO union has called the cabin crew at the Madrid base of Iberia Express to a ten-day strike that will begin on August 28 and last until September 6. From the union they argue that they seek to unblock the negotiation of the second Collective Agreement of the airline's TCP.
"The company has maintained since December 2021, when the negotiations began, a zero interest in improving the working conditions of the group, opposing any union proposal and offering alternatives far from reality," reads the statement sent by USO.
Thus, USO claims an annual salary review based on the CPI during the term of the agreement to adjust salaries to the increase in prices, since crew members have had salaries frozen for seven years.
In addition, the union demands the consolidation of the salary increase of 6.5% corresponding to 2021 for all levels; the creation of two salary levels with an 11% and a 4% increase, as well as a bonus of 24 months seniority to all the workers of the group and the homogenization of the transport bonus and the on-board sales commission in all categories of workers.
But this call has raised dust with the main union organization of airline workers, CC.OO, which blames USO for "dynamiting" the negotiations "taking Iberia Express workers hostage of the conflicts that this union has in other companies and against the trade union organization CC.OO., refusing to advance in the negotiations and to sign any agreement, no matter how beneficial it may be for the collective and that may seem good to our union section».
CC.OO. accuses USO of lying "with the sole intention of misinforming and confusing" by sending the workers a document different from the one signed on the proposed new agreement.
"Disproportionate" demands
From Iberia Express they have also reacted to the USO call showing their "total incomprehension" before a strike call, which "occurs just in a few weeks in which the meetings between Iberia Express and the TCPs unions have intensified to advance in the negotiations of their second collective agreement. Calling a strike should always be the last resort".
Iberia's low-cost subsidiary assures that it has tried "by all means to reach an agreement with the unions through dialogue, which would be beneficial for all the company's cabin crew." but that it has been impossible to close the agreement because "USO has been increasing its demands until it has not been possible to meet them because they were disproportionate."
The company trusts that these stoppages can be avoided "to offer a good service to our customers during their vacations".