The useless passions, according to J. Rodolfo Wilcock | Babelia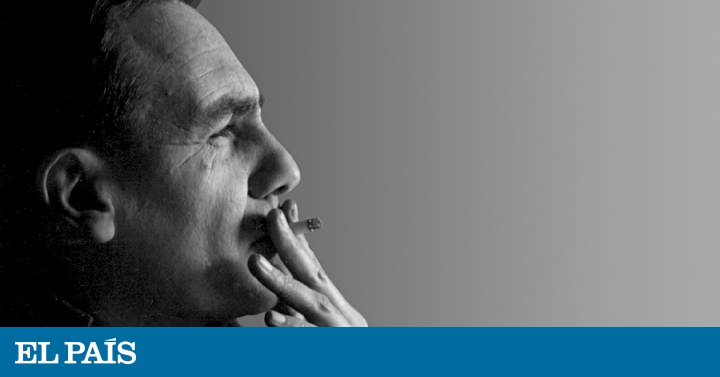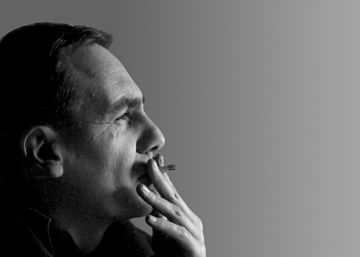 A busy inventor, Mr. Pica Planas, devised objects as rocambolesque as glasses with a rear-view mirror to see who is chasing us or a "parasitic waters" counter, while in another chapter, the participants of a Congress of Metaphysical Sciences conclude euphoric that "unanimously , all manifested according to their own proposal. " They are some of the eloquent and enjundious sparks that the Argentine writer devised J. Rodolfo Wilcock (Buenos Aires, 1919 – Rome, 1978), which marks 100 years of his birth.
These and other inventions are part of the 36 chapters-stories (titled with the names of their eager and chimerical inventors) that make up the gallery of The iconoclast synagogue, the most emblematic book of an author considered by Roberto Bolaño "one of the greatest and rarest (in what is revolutionary this word) writers of the twentieth century."
Poet in origin, and outstanding translator, he was the son of an English father and an Italian mother, and was, in his youth in Buenos Aires, a close friend of Borges, Bioy Casares and Silvina Ocampo, who included him in Anthology of Fantastic Literature, with one of his stories. Affective, but sullen and misanthrope, according to the testimony of Borges and Bioy, Johnny – as he was called by the Juan of his first name, hidden in the signature of his books – he soon broke up, in 1958, to a very modest country house on the outskirts of Rome, and began writing only in Italian, while living in extreme loneliness and poverty, dying of a myocardial infarction a month before his 59th birthday.
He never stopped being linked to Buenos Aires, even if he lived thousands of kilometers away. Its corner character and its literature without concessions, has relegated Wilcock to a restricted circle of cult notices. The critic George Steiner, nothing prone to give compliments, praises the unique "extraterritoriality" as the homeland of his stories.
His Italian stage was translated in his literature with a devastating and bitter tone in the first creations. Will be on The iconoclast synagogue (in Spanish in 1981, published by Anagram posthumously) where Wilcok modulates the exact doses of fantastic genre and everyday life, and the hilarious satire reaches a certain compassion towards the futility of human deeds and passions.
Reading this work suggests something like a succulent cocktail of ingredients from Kafka, Borges and Les Luthiers. His skepticism about the scope of human passions is there repeatedly turned into a satirical key, even – we said – with a compassionate hilarity, intelligent and elliptical humor. It was one of his paradigmatic texts, in his hermit and precarious life in the Italian countryside, whose memory there is no other news than that offered by his friend, and, also, narrator, Ruggero Guarini: "He has been living in the country for years, in a simple little house, with little furniture and a book shelf.Its great luxuries are an old Volkswagen and a good radio to listen to, when they give it and feel like it, a lied of Hugo Wolf or a quartet of Anton Webern. , writes poems and stories, pergeña some article for the press, translates elisabethianos dramas and, thrown in a divan, reads and reads Joyce and Wittgenstein ".
Devotee of the Viennese philosopher Wittgenstein, his eloquent thought serves as a lever for his favorite demystification: the ability to influence and social permeability of thought and literature. In the case of Wittgenstein's successful adaptation, construction workers replace the bricks with concepts, given the enthusiastic applause of an audience of expert linguistic analysts; and to illustrate criticism of the Solipsism Theory, one of the protagonists manages to telepathically transfer the migraines to a relative of his …
No wonder, in conclusion, that Johnny porteño (as they called him Bioy, Borges or his "beloved" Silvina Ocampo) will end up hiding at the end of the Roman countryside, and amid such hilarity without redemption possible, after this recognition of terrifying honesty: "I remember precisely the moment I had a Revealing truth, which until then had been eluded me. That truth was the absolute empire of chaos, the omnipresence of nothingness, the supreme nonexistence of our existence. "