The use of public transport increased by 28.1% in June compared to 2021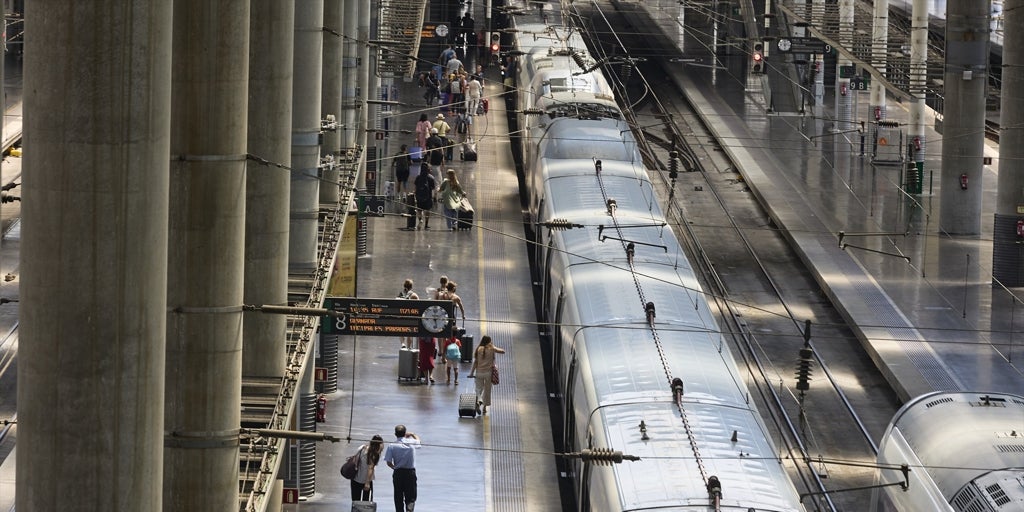 More than 380.6 million people used public transport in June, an increase of 28.1% compared to the same month in 2021. Compared to the month of May, the variation rate stands at -4.7%. Urban transport increased by 23.3% in the annual rate and interurban transport by 32.7%. Within intercity, the 62.9% increase in air transport stands out.
The Community of Madrid is the one with the largest influx of passengers on public transport, highlighting the Madrid Metro with a total of 48.2 million passengers between January and June, 39.6% more than during the same period of the year previous. Data for June show that the number of Metro and bus passengers in the capital increased by 27.8 and 20%, respectively, compared to the same month of the previous year.
Travelers who used the plane and high-speed trains to get around Spain last June grew by 62.9% and 82.2%, respectively, compared to the same month of the previous year, in which there were still numerous restrictions due to the pandemic.
A total of 3.89 million users used the air transport in Spain in the sixth month of the year (62.9% more), while another 2.85 million chose the Long Distance train for their journeys (+65.6%). Within this segment, travelers who used the AVE added a total of 1.96 million users (+82.2%).
Rail transport was used in Spain last June by more than 45.5 million passengers, 27.1% more than the previous year, of which 40 million were users of Cercanías (+23.6%); 2.6 million for Medium Distance (+55.2%), and 2.85 million for Long Distance (+65.6%).
For its part, intercity bus transport was used by 58.3 million passengers, a figure 35.3% higher than that of June 2021, while maritime transport shot up 51.4%, to exceed one million of users.