The use of chemical submission will be paid in September with two more years in jail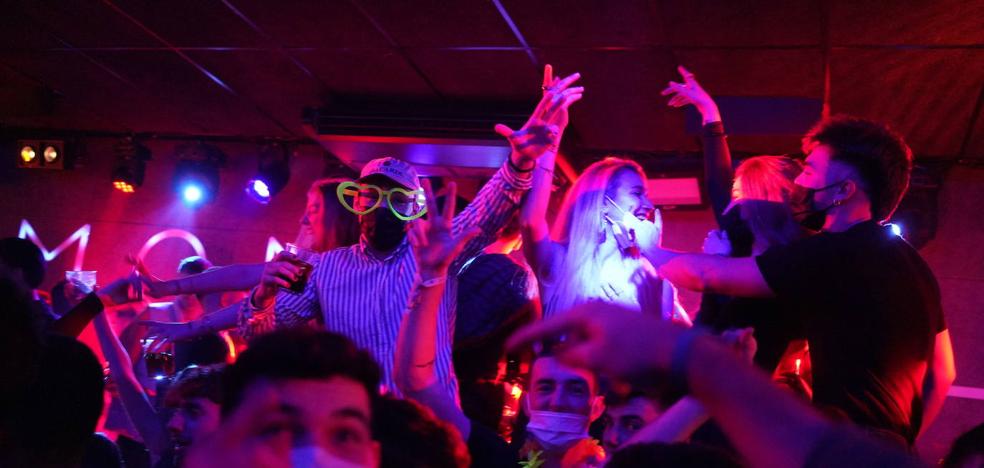 The law of 'only yes is yes' creates an aggravating circumstance for those who drug the victims in sexual attacks, as is the case of pricks in nightclubs
Sex offenders who use chemical submission to bend the will of their victims will serve between two and three more years in prison from next month than the rest of assailants of their ilk.
The 'only yes is yes' law, which will enter into force at the end of September, creates a specific aggravating circumstance to punish those who use substances (alcohol, illegal drugs or pharmaceuticals) to ensure their crimes against sexual freedom and, in many cases, , with the secondary objective of hiding their identity or clouding the memory of the attack in the victim's mind.
The application of the aggravating circumstance will suppose that the aggression - any act against sexual freedom that does not have a clear consent - will be paid with a minimum of six years in prison and with no less than 7 to 12 years if it is rape (assault with penetration ). Moreover, if there is a second aggravating circumstance, such as a pack attack, the sum of both bonuses will increase the penalty for assault to 7 years and the time a rapist would spend in prison to between 9 and 15 years.
Inmediate attention

This additional sentence is not the only change with which the 'only if is yes' law combats chemical submission. It incorporates improvements to increase the efficiency in the investigation and increase sentences and guarantees advice and support to the victim from minute one. Of course, the increase in resources and the adaptation of administrative, police and judicial structures that they need will prevent this second block of changes from becoming a reality before spring.
The law requires that the police, judges and prosecutors who are going to intervene in these complaints receive specific training in sexual violence and that there are detailed and coordinated protocols for forensic examinations and the collection of evidence, which will be carried out by taking samples and practice exams in a single act. Second, the rule creates crisis centers, of which there will be at least one per province. 24 hours a day, 365 days a year, they will offer urgent attention and accompaniment to the victims, medical assistance and legal advice, as well as access to psychological, social, economic, labor and housing assistance that they may need, to ensure their right to repair.
Women from Huesca, Toledo or Córdoba join the complaints for suspicious punctures in the arms or thighs at parties

The objective of the reforms is to improve the fight against a type of sexual assault, the use of alcohol or drugs to incapacitate the victim, which is present in one of every three reported assaults and whose use has doubled in recent years.
The legal reform, which was blocked in July for a month by a parliamentary maneuver by the PP, will come into force at the end of the summer in which the country is experiencing a wave of complaints from women who say they have felt pricks in their arms or legs, followed after a few minutes. of dizziness or loss of consciousness, when they were in crowded places of leisure such as bars and discos, concerts or popular parties.
The known complaints in the last 24 hours suspect attempts at chemical submission at parties in Huesca, Gijón, Toledo, Málaga, Santander or Córdoba. They join the dozens of similar punctures reported in up to eleven autonomies, with special incidence in Catalonia and the Basque Country, and which have their origin in a criminal modality detected in 2019 in nightclubs in France and the United Kingdom.
The authorities recommend women to be vigilant and ask for help and go to a hospital when they suffer a possible attack, but they also advise not to create psychosis and to enjoy the summer holidays with caution. They recall that, except in the case of a 13-year-old girl from Gijón, who after the prick tested positive for liquid ecstasy, the rest of the complainants did not have narcotics in her body and none was subsequently subjected to a sexual assault.