The use of a corset reduces the need for reinterventions in the spine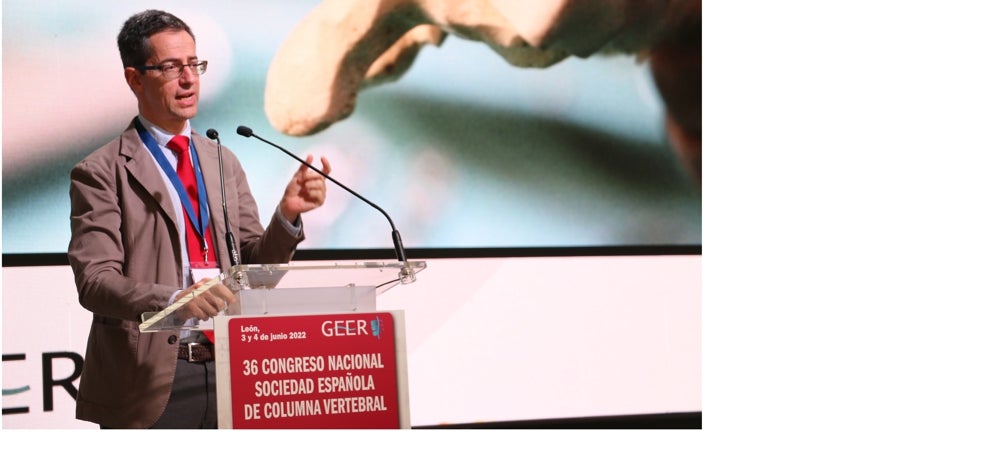 A European investigation led by a Spanish doctor certifies that this protection reduces pain, complications and the chances that the patient will return to the operating room for further corrections
Diseases and ailments linked to the spine are the second most frequent cause of consultations in Spanish health centers after the popular and prolific cold. But in addition to being a very common pathology, especially among adults, spinal problems are also a usual source of problems and consequences when the patient must undergo, over the years, surgery to try to correct the deformity. severe and often disabling injury to your spine.
A European investigation released this month, whose main author is a Spanish specialist, has shown that the use of a corset after surgery to correct this deformity has important benefits for the patient and for improving their quality of life. Specifically, it helps to reduce mechanical complications after surgery and their appearance over time, to reduce postoperative pain in the first weeks of convalescence and to reduce the possibility of having to return to the operating room for a reoperation, according to the conclusions presented by Javier Pizones, director of the work and assistant doctor in the Column Surgery Unit of Madrid's Hospital La Paz.
Centers from four countries

The study is an investigation carried out by specialists from hospitals in Spain, France, Switzerland and Turkey who, for two years, followed the clinical evolution of 350 patients who had undergone surgery to correct their spinal deformity, 224 of whom later used corsets to full-time for the first three months after surgery and the other 135 did not have this brace fitted. 84% of those monitored were women and their mean age was 65 years.
The results of the analysis, presented before the 500 experts gathered in León at the 36th National Congress of the Spanish Spine Society, indicate that the use of this protective device - as a complement to specific and relevant elements and techniques of surgery - helped limit mechanical complications in 27% of patients (twelve points less than among patients who did not wear a corset), that only 17.4% of those operated on and corseted had to go through the operating room again in the period of two years (nine points less than the others) and that post-surgical complications occurred 155 days earlier on average among those who did not wear a corset than among those who did.