The US will raise tariffs on Spain's common alloy aluminum to 23.3%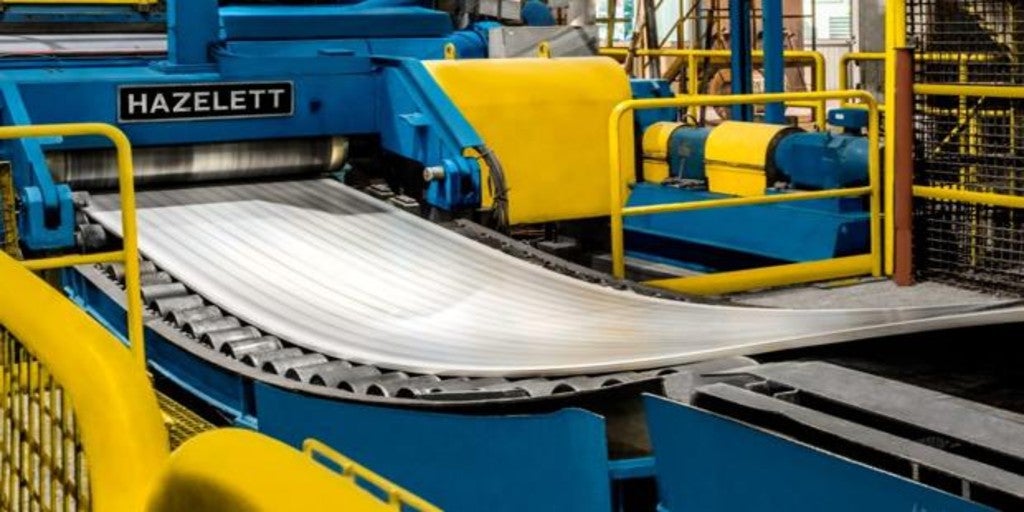 Madrid
Updated:
save

The United States Department of Commerce has preliminarily proposed to impose tariffs on imports of common alloy aluminum sheets from about twenty countries, including Spain, as reported in a statement this Friday.
In particular, Washington is considering imposing a 23.32% tariff on aluminum imports from Compañía Valencia de Aluminio Baux and Bancolor Baux, both members of the Baux group. With respect to the rest of Spanish aluminum exporters, the tariff will be 3.75%.
The Donald Trump Executive has also proposed putting tariffs on imports of common alloy aluminum sheets from Bahrain, Brazil, Croatia, Egypt, Germany, Greece, India, Indonesia, Italy, Oman, Romania, Serbia, Slovenia, South Africa, South Korea, Taiwan and Turkey.
The measure has been imposed at the request made at the beginning of the year by the lobby of US aluminum producing companies. Final decisions by both the Commerce Department and the International Trade Administration will be taken on February 19 and April 5, 2021. If they support the imposition of tariffs, import taxes will take effect on April 12 , reports Ep.
In 2019, the United States imported 18,749 tons of aluminum sheets from Spain, worth 48.3 million euros.
Baux is an industrial group dedicated to the production and lacquering of aluminum and one of the five largest companies in its sector in Europe. It is made up of the Compañía Valenciana de Aluminio Baux and Bancolor Baux, dedicated, respectively, to the production of coils from recycled aluminum and to the lacquering of aluminum strips, brands recognized by the market and that provide a very wide range of products from maximum quality in very competitive times to customers around the world.
The group, which employs more than 330 people in its facilities, spread over four locations, contributes to the circular economy thanks to a production process that is committed to the constant recycling of aluminum.
Grupo Baux participates in the entire life cycle of aluminum, from scrap recycling to lacquering, which makes it a versatile supplier with a great supply capacity.
Since December 2018, Baux is part of the American group Jupiter Aluminum Corporation. With an annual production capacity of 125,000 tons, Jupiter has three production centers: a scrap processing center located in Indiana and two paint plants in Indiana and West Virginia.