The US will deliver 41 million doses of vaccines to the COVAX mechanism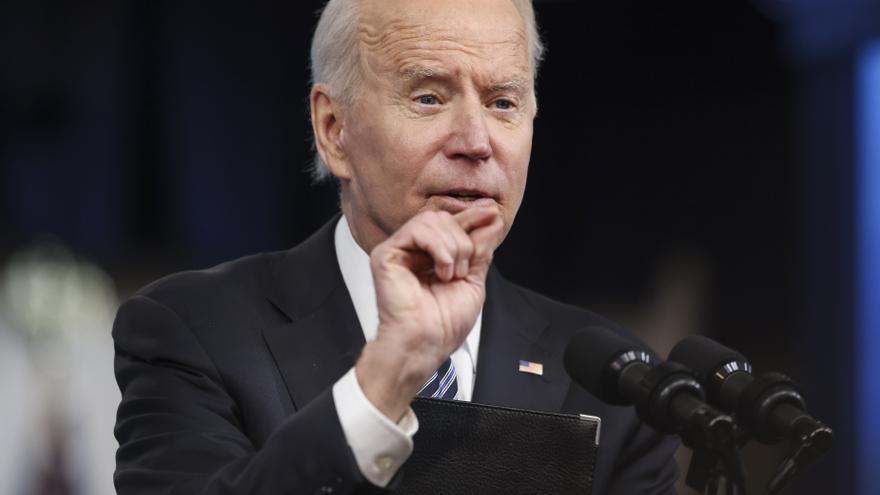 The White House has revealed this Monday the destination of the 55 million doses of vaccines against him coronavirus remaining from the announcement of 80 million recently committed for allocation to different countries before the end of June. Of them, 41 million will go to the COVAX mechanism dependent on the World Health Organization (WHO).
Of the total doses committed for COVAX, 14 million will go to Latin America and the Caribbean; 16 million, for Asia – India, Nepal, Bangladesh, Pakistan, Sri Lanka, Afghanistan, Maldives, Bhutan, Philippines, Vietnam, Indonesia, Thailand, Malaysia, Laos, Papua New Guinea, Taiwan, Cambodia and the Pacific Islands. Another ten million doses will be for Africa, specifically for countries "selected in coordination with the African Union."
Another 14 million doses will be distributed outside the COVAX system with "regional priorities and other recipients" such as Colombia, Argentina, Haiti, Afghanistan, Pakistan and Iraq.
Within the framework of this US initiative, the shipment of the 25 million vaccines initially announced by the US president has already "begun," Joe biden.
The White House warns in any case that the shipment "requires time" and that although the doses will be assigned by the end of June, they will not necessarily have been sent by that date.
"The type of vaccine and its quantity It will be decided based on the logistical, regulatory work and other parameters depending on each region and country", has indicated Washington.
Biden, under pressure from the international community, announced this month a donation of 500 million doses of the Pfizer vaccine to be shipped between August and the first half of next year.
These figures refer to vaccines already produced. Regarding the need raised by the experts to increase production, the White House has announced that the agreements reached with Japan, Australia and India, as well as through the International Economic Development Corporation, will produce 1,000 million doses. in Africa and India during 2022.