The Uruguayan Gabriel Calderón takes 'The last bad work' to the Galdós Laboratory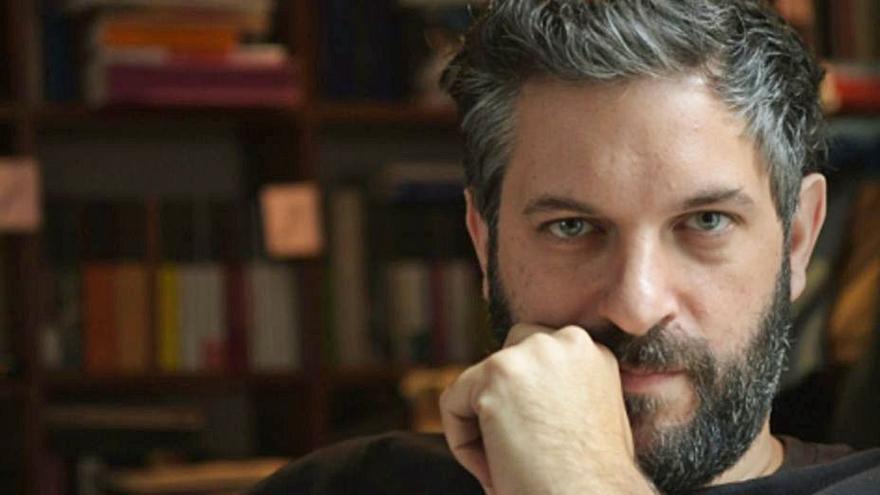 The Uruguayan playwright Gabriel Calderón, one of the most sought-after authors on the contemporary Latin American scene, begins today, at the Pérez Galdós Theater in the capital of Gran Canaria, the workshop that he will lead until the 23rd within the framework of the second edition of the initiative of theatrical experimentation 'Laboratorio Galdós', produced by Unahoramenos Producciones and the Pérez Galdós Theater.
Within the framework of the activities of participation and creation of the Galdós Laboratory, to which the producer Unahoramenos grants an international perspective until next year 2023 and, taking advantage of the visit of the Uruguayan creator, a meeting with the author has also been scheduled, within the phase called 'State of the Question', which will take place on July 24, at the Pérez Galdós House-Museum, at 12:00 hours. The initiative will be moderated by the expert professor in performing arts, Carmen Márquez-Montes-, professor at the ULPGC, expert in Hispanic American theater, contemporary Spanish theater and applied literature.
In the workshop that Calderón has called 'The last bad work' he will propose to his participants to generate a work not from knowledge, but accepting as a founding part of creation, everything that we are not, that we do not know or that we are in a position to write , the insular cabinet informed yesterday. "We will try, using resources considered imperfect, useless procedures and unsuccessful recognition of other people's procedures, to write the last bad work of each of the participants in 15 hours. On the one hand, thus, we will be freed to finally write the good play ", explains the Uruguayan playwright, who adds that the construction process of his plays is designed so that they can metamor + fose in front of him. "What excites me about writing and directing is seeing this movement," he stresses.
Reference
At only 39 years old, Gabriel Calderon He has become one of the leading playwrights in Latin America. The text of the first montage that the Galdós Laboratory will premiere in its second edition next September at the Pérez Galdós Theater, 'Clara y el abismo', is the work of Calderón, who last year premiered his acclaimed monologue 'Historia de un jabalí '. His journey is already so wide that a retrospective of his work was presented in France a few years ago. His texts have been translated into French, German, English and Portuguese.