The unsuspected parallel lives of rice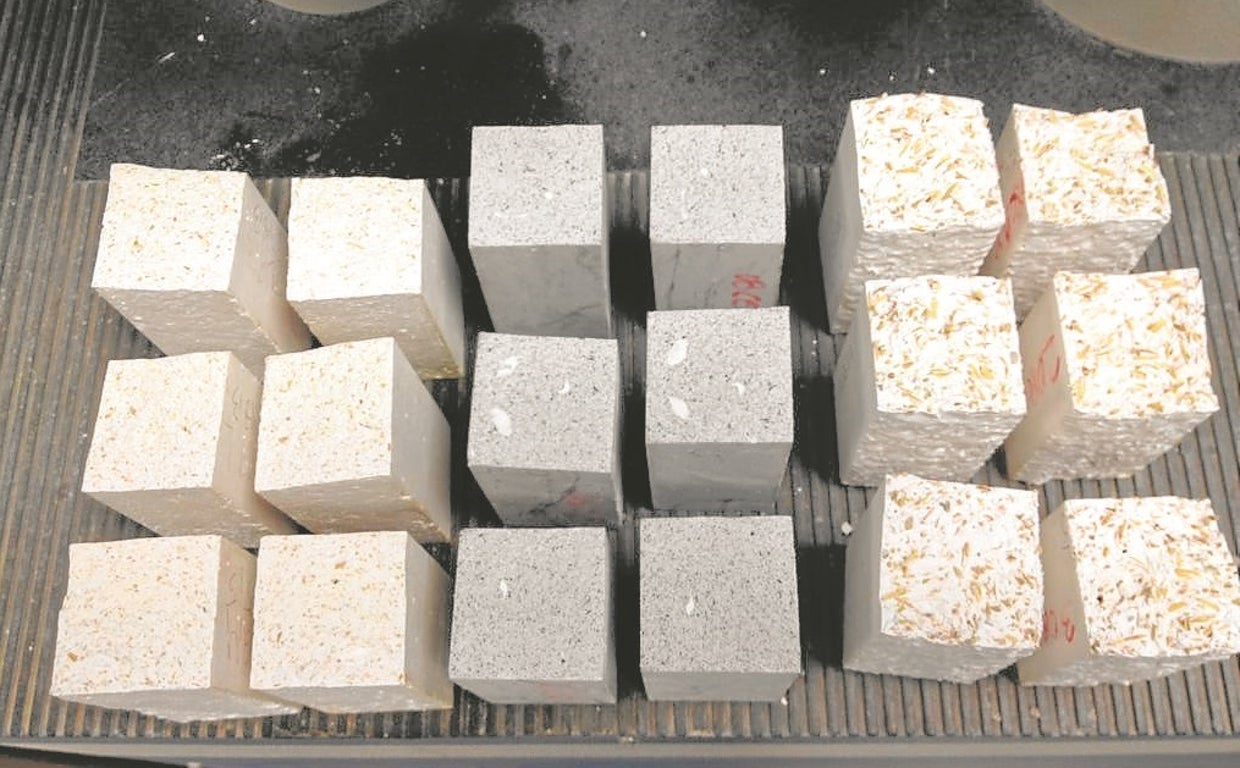 Rice is one of the most produced and consumed cereals in the world. For this year, a world production of around 514 million tons is expected, according to forecasts by the USDA (United States Department of Agriculture). The husk and straw are residues of this cereal, by-products that can be put to different uses. Beyond being used to make poultry beds, for floriculture or for animal concentrates, the remains of rice have great potential in fields such as construction. There is much research that has been carried out in recent years to find new uses for this waste, such as the one that aims to convert rice straw into clean energy.
In Spain, the company Oryzite has been researching in this field for years and has created a renewable and sustainable material from rice husks, which bears the same name. Oryzite is therefore a raw material that can replace plastic, "between 20 and 80%, depending on the product for which it is used," explains Eduardo Martínez, one of the three co-founders of the company. This material can be incorporated into all kinds of thermoplastic compounds. "Rice husk is a very well finished product, and it represents 20% of rice production, so there is a lot of it worldwide. Its use makes it possible to reduce the weight of the polymer it replaces and becomes a great ally of decarbonization », he adds. It is used in urban or domestic furniture, waste containers, hangers, cutlery, food packaging, automotive and bioconstruction.
Oryzite weighs less and consumes less energy because its manufacturing cycle is shorter. "It is not transparent, so it is not suitable for some things and for now we have not managed to make it fine enough to be able to make plastic bags," says Martínez. All this material is made in the Rice Chamber of Amposta, where they are still immersed in their research. It is possible to find orysite, for example, in many bus seats and a couple of years ago we began to hear more about this material when Seat announced the incorporation of this product for the manufacture of auto parts starting with the Seat León model. «They use it in the trunk tray and its supports and other parts are under study, such as the bumper. It is possible to create a lighter piece, which is manufactured in less time. Today there is nothing like it", highlights the co-founder.
With the Oryzite material, vases, wheel rims, hangers, cups and buttons, among others, can be manufactured.
Research on these new lives of rice multiplies all over the world. In Italy, for example, in 2016 Ricehouse was born with the aim of building the house made of rice using the by-products of this cereal. Tiziana Monterisi, architect, and Alessio Colombo, geologist, CEO and COO respectively of the company, are the two co-founders. The products obtained from rice residues have high-performance thermal insulation, inertness to combustion, high durability and have excellent acoustic insulation. They are also resistant to biological agents and mold attacks. The Italian company began to market its products in Spain but the product was competitive in price as it had to add the cost of its transport.
Research
Tomás Llorente, an architect, and Ana Blasco, a chemical engineer, also began working in 2018 with rice straw to achieve a substitute material for expanded polystyrene in the Fallas and ended up patenting hyperin and creating the startup Combustion Eco. «By mixing the straw of rice with other components, a good thermal and acoustic insulation is achieved", explains Llorente. The hyperin is made from rice straw combined with 15% recycled plastic from waste. It is eco-friendly, economical and fire resistant. "An ecological failure had to be made and we opted for this material," says Llorente. They also participated in the Burial of the Sardine in Murcia.
Also for the Fallas, a team of researchers from the UPV created a dragon made of straw and rice husks in response to the center's effort to obtain new materials for the Fallas monuments that are more respectful of the environment.
María José Leiva, for her part, carried out her doctoral thesis 'Plaster added with rice husk residues' at the Higher Technical School of Building in Madrid (ETSEM). For her research, she used the shell, the crushed shell and the ash with the aim of seeing "if it was possible to recycle and valorize the three types of waste by including them in plaster matrixes." Although the study focused on the viability of the material and not on the economic part, Leiva highlights the potential of rice husks, especially "in third world countries where there is a lot of rice and it could be recycled and many houses made in the countryside" . She recalls that there are many outlets for this waste, but "we need to be open."
The Technological Institute of Energy (ITE) has also carried out an interesting project, 'Rice2Rice', which tries to convert rice straw into clean energy. There is also research at an international level, such as that of students from UNAL, in Colombia, who created the Innovarroz project to produce furniture 100% from rice waste and thus avoid the use of wood while reducing the felling of trees.