The university that speaks the language of business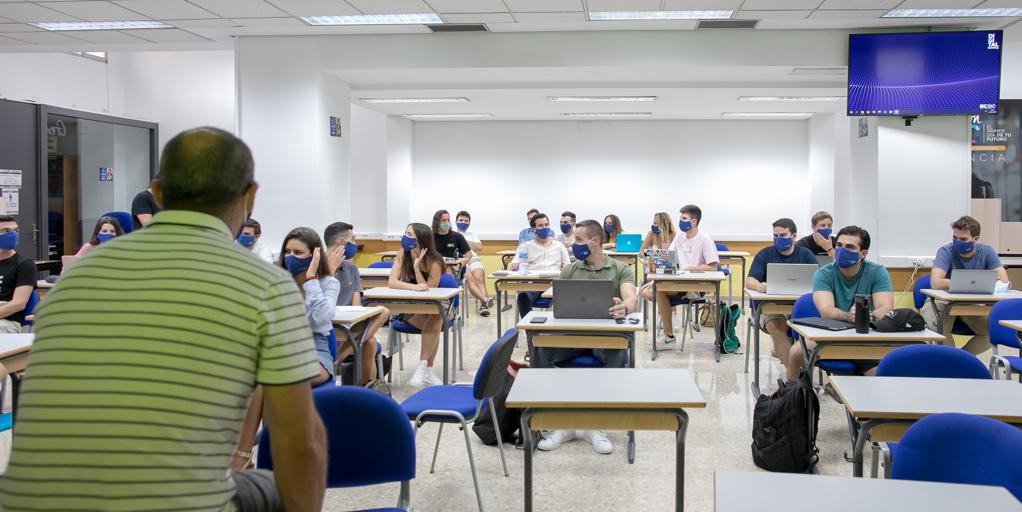 Updated:
Keep

Next September it will open its doors ESIC University, an institution focused on what ESIC has been an expert for for more than 55 years, as evidenced by its more than 62,000 alumni: Management, Marketing and Technology, fostering the capacity for innovation and entrepreneurship.
ESIC University was born with a key autonomy and agility in the market, especially in a time as complex as the one we are experiencing. As knowledge evolves very quickly, the key to the formation of ESIC University is to teach how to learn and activate the curiosity of its students so that they know how to adapt with agility to an environment in constant movement.
To do this, it implements its own methodology, Transformative Learning by ESIC, creating a learning ecosystem based on business practice, innovation, self-demand and teamwork, discovering itself as a constant training of high business performance.
In the words of Ramon Arilla, rector of ESIC University, it is a «young and dynamic university that maintains the essence of its history intact and that is now being renewed through a process of evolution and improvement that is based on three axes: lcontinuous training in teaching tools and methodologies, research and internationalization».
Business by ESIC
ESIC University is the only university specialized in 'business', with the aim of train your students to do business the way ESIC understands them: in a sustainable way, integrating all sensitivities and emphasizing the personal values ​​necessary to benefit not only the company, but society as a whole.
A process that relies on technology to improve ourselves as individuals and improve what surrounds us. And it is that the new emerging technologies are already impacting all sectors of the economy, creating new jobs and professional profiles. This will define new professions in the future, which will demand new skills and competencies, and many of them are yet to be discovered. With that vision ESIC University's new bachelor's and master's degrees will prepare students for those professions of the future.
Degrees are offered in Direction and Management, Marketing, Digital Business, Communication and Advertising / PR or International Business, all of them combinable with higher degrees in subjects so demanded by the labor market such as Data Science, Sustainability Management or Entrepreneurship and Innovation. In addition, its training offer includes University Masters in Human Resources, Marketing and Business Management or Communication and Advertising.
On the other hand, for those who have not had luck in the Evau, ESIC has a Higher Degree in Global Marketing Management, as well as a wide variety of Training Cycles at ESIC Higher Professional Training Center, which address topics such as Administration and Finance, 3D Animations, Games and interactive environments, International Trade, Development of web applications, Marketing and Advertising or Transport and Logistics.