The universes of 'La que se avecina' and 'Vis a Vis' expand in podcast format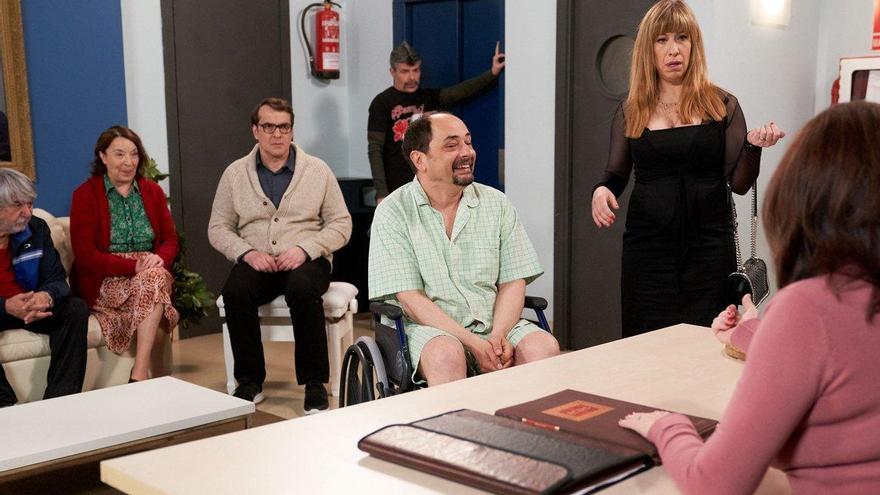 After betting firmly on Prime Video, now Amazon launches Audible, its platform for on-demand audiobooks, podcasts and radio shows. Due to its landing in Spain, Audible offers an extensive catalog of more than 100,000 titles which includes informational programs, talk shows and even TV series spin-offs, among which stand out 'Vis a Vis' and 'La que se avecina'.
"You already have 10 new chapters of 'La que se avecina' in audio series format on Audible which opens today in Spain. The so-called 'the impossible': complicated frames to produce at cost. We have laughed a lot recording them. Enjoy them, "he reported Alberto Caballero On twitter.
As can be seen in the images shared by the creator of 'La que se avecina', the content is composed of 10 episodes, which in total lasts 4 hours and 13 minutes, is totally "independent of the television version" and has with the participation of the original actors Theater, series and films
In addition to these spin-offs, Audible offers a long list of series, fiction and theater titles. So, Eleanor Watling has been in charge of giving voice to the saga 'Harry Potter' in full, while Cristina Castaño and Alain Hernández have recorded the play 'Bad joke', a black comedy by Jordi Casanovas.
Jose Coronado, meanwhile, has recorded 'The Great Gatsby'and four novels of'Sherlock Holmes', Y Michelle Jenner has offered his voice to narrate 'Alice in Wonderland'.
But they are not the only well-known personalities who have participated. Audible contains productions on various themes, not necessarily fictional, which they give voice to Ana Pastor, David Jiménez, Alaska, Mario Vaquerizo, Olga Viza, Elsa Punset, Antonio Castelo and Rubén Amón.