The universe of 'Rowlet' fills the Manolo Mherc room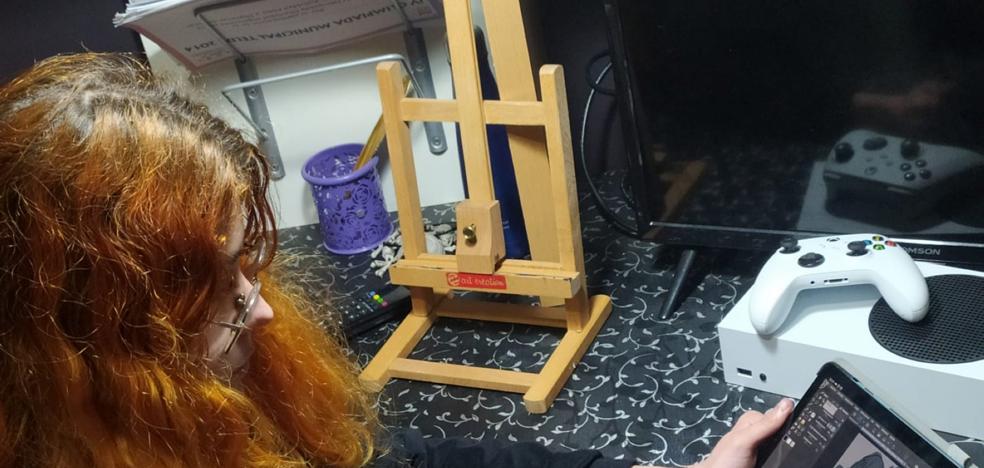 The comic artist and illustrator from Gran Canaria stars in the coming-out of the space at the Federico García Lorca Cultural Center in Ingenio
Behind the stage name Rowlet is the comic artist and illustrator from Gran Canaria, Yanira Rodríguez Suárez, who this Friday, starting at 8:30 p.m., opens her first exhibition, organized by the ARTIS Cultural Association of which he is a member, and in which he shows a good part of his creations and characters with his own stamp.
Rowlet presents in this debut more than a hundred pages of comics, whose main character is Arai and also his alter ego Nírade, along with other characters, which are shown as anthropomorphic birds and owls.
His illustrations are created digitally using a tablet and specialized software.
His childhood was influenced by anime and manga, but it was in his teens that creating comics became an escape from a world he didn't want to live in, and in which his characters reflected his own experiences.
From his first drawings, he took the path of comics to express his different daily emotions. He drew daily and at all hours. One day a teacher told her that her drawings were not good and possibly that was her final push that led her to never stop drawing.
With musical training in violin, Rowlet, who takes his name from one of the Pokemon characters that inspired him so much, studied at the Gran Canaria School of Art and is currently studying Pathological Anatomy, which brings him closer to human reality , but with whom she achieves the opposite effect, since for the first time she feels inspired to create a comic not because of the work that other artists inspire her, but because of her daily experience with life and death. Today she thanks her for the difficult adolescence that she had because she has turned her into the adult that she is and her characters tell her stories with the sincerity with which she also needed to tell her story. hers.