The United States enters a recession by chaining two quarters of economic contraction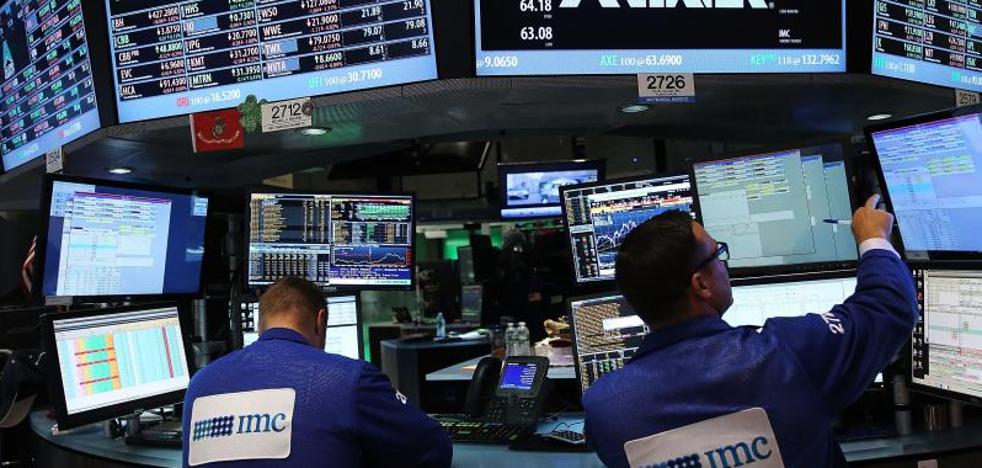 The main economy of the planet fell by 0.9% between March and June, a decline that follows the one registered between January and March, when GDP fell by 1.6%
Fears of a recession have come true today in the United States with the publication of economic data for the second quarter of the year: GDP contracted 0.9% at an annualized rate and 0.2% compared to the first. Taking into account that the economy also fell -1.6%- between January and March of this year, marking a 180 degree turn after the robust growth -6.9%- of the final stretch of 2021, the American superpower enters technically in recession territory weighed down by an unusual situation: growth is negative in a persistent context of high inflation -9.1% in June-, but the country registers a minimum unemployment rate -3.6%- and creates 372,000 jobs per month, the shortage of labor drives up wages, and consumption continues to rise -1% in the second quarter-.
It is the result of an unprecedented sum of factors, which begins with the pandemic and its supply problems and ends, for the moment, with the war in Ukraine. However, the United States only officially enters a recession when the National Bureau of Economic Studies (NBER) determines so, and there are many voices that argue in favor of the opposite. The Secretary of the Treasury, Janet Yellen, has assured this week that she would be "amazed" if the NBER declared such an economic situation, "because a recession supposes an economic weakness that we do not suffer", and the head of the Federal Reserve, Jerome Powell, agrees with it, although it has announced that it is prepared to increase interest rates again to try to contain inflation. "Price stability is what makes the economy work," he said Wednesday.
In any case, this news is a blow to the Joe Biden Administration shortly before the mid-term elections. The president does not enjoy great popularity and the data for the first half of the year shatter his promises to improve the economic situation. That yes, is not a surprise. Aware that a storm was approaching, Biden had already begun to prepare the population: "It is not surprising that the economy is slowing down due to the rise in interest rates," he said after learning the statistics. Despite this, he remains optimistic: "Despite the fact that we are facing historical challenges, we are on the right path and we will come out of this transition stronger and safer", he added, before pointing out that the labor market has never had as strong as now.
Unfortunately for him, the group of economists who see dark clouds on the US economic horizon is growing every day. "A month ago I wrote that it was highly unlikely that we would enter a recession. Now I would take the very away from that phrase," Harvard's Jeffrey Frankel told the New York Times. The fear is that inflation and rate hikes end up damaging consumption, the labor market and investment in what would be a recession that arrives with some delay.