The United States economy bounces 7.4% in the third quarter due to the fall in cases in the summer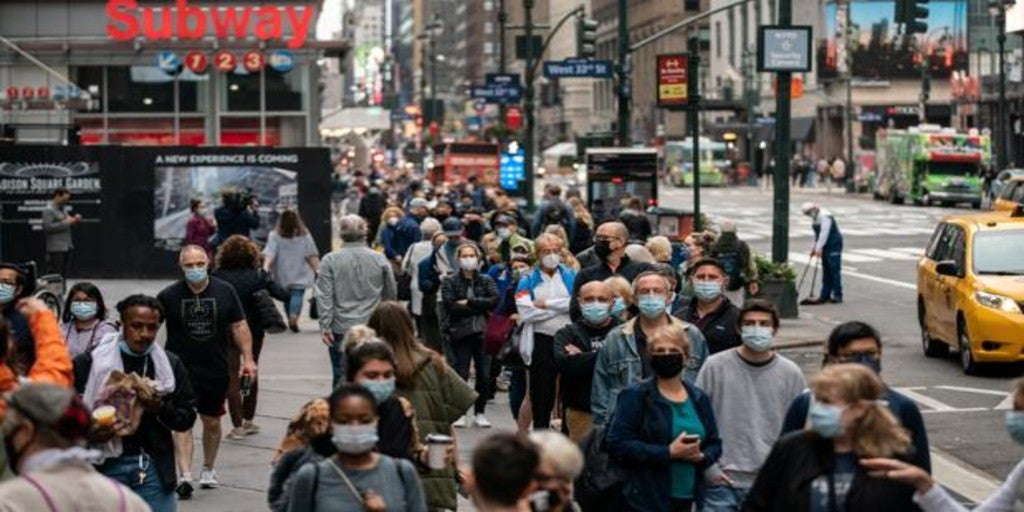 Washington
Updated:
save

The United States economy has grown by 7.4% in the third quarter of the year compared to the three preceding months. This represents the first rebound since the beginning of the pandemic thanks to the opening of the activity due to the drop in cases in summer, as explained by the US Executive. The data for the third quarter, the second of the three estimates made by the US Executive, takes place after the 9% crash between April and June.
If the country's activity is measured on an annual basis, the country's economy grew from July to September at a rate of 33.1%. "The increase in the third quarter of GDP reflected the continued efforts to reopen businesses and resume activities that were postponed or restricted by the covid," the Department of Commerce explained in its report.
Consumer spending, which accounts for two-thirds of activity in the US, has shot up 40.6% between July and September.
Lower future growth
Despite the historic rebound last quarter, economists have pointed out that given the rebound in cases in the United States, the country with the most infections and deaths in the world from the pandemic, economic expansion is expected to ease again before the resumption of limitations in some areas of the country.
The update of the GDP data is known fromAfter the general elections of November 3, in which the Democratic candidate, former Vice President Joe Biden, defeated Republican Donald Trump.