The United Kingdom will pay a part of workers' wages for six months in the face of a new wave of the coronavirus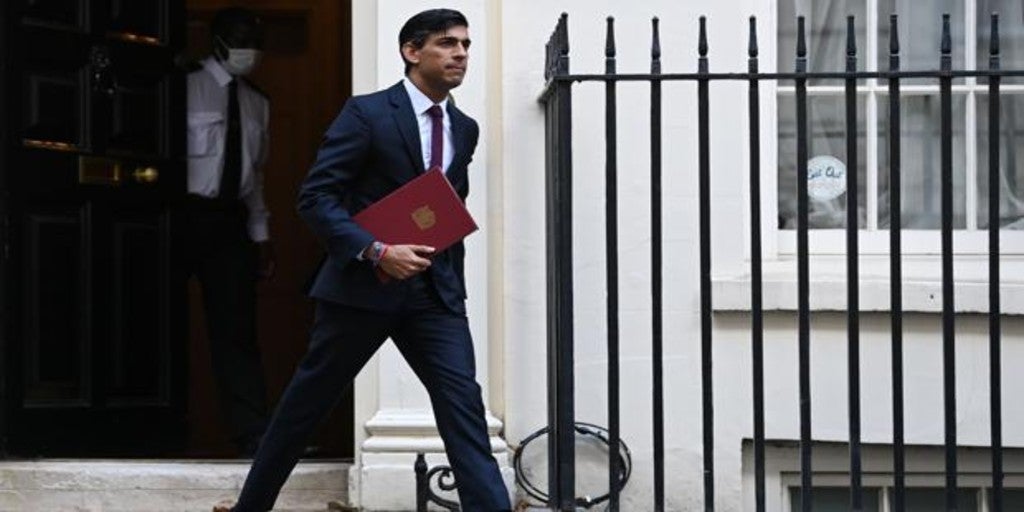 Updated:
save

The British Government will pay a portion of the workers' wages over a period of six months to mitigate the impact of the new restrictions due to COVID-19, the Minister of Economy, Rishi Sunak, announced on Thursday.
In a statement in the House of Commons, Sunak said that this plan, which will start operating on November 1, aims to pay part of the salary of employees who work up to a third of their normal working hours.
The conservative minister explained that the measure will replace the one applied in March, known as the Employment Retention Plan for the Coronavirus, by which the Government pays up to 80% of the salaries - up to a maximum of 2,500 pounds (2,700 euros) per month - of people who could not work due to the country's confinement . That job retention plan will be closed at the end of October.
The head of Economy pointed out, however, that the new measure is intended to protect 'viable' jobs Instead of continuing to finance those that only supported themselves thanks to the help of 80% of the salary provided by the Government.
In addition, the minister announced that the cut of the Value Added Tax from 20% to 15% for tourism and the hospitality sector It will run until March 31, while companies that received state loans during the pandemic crisis will have more time to repay them.
"The new virus outbreak and the measures we need to take (to contain it) pose a threat to our fragile economic recovery," said Sunak, admitting that the government will not be able to save all businesses and all jobs. The minister also admitted that the country has to learn to live with the coronavirus and "live without fear."
The previous plan made it possible to pay a large part of the salaries of 10 million people who could not work because of the confinement and helped 1.2 million employers.
This week, the Government announced new restrictive measures, such as the closure -as of today- of bars and restaurants starting at 10pm, due to the rapid advance of COVID-19 across the UK.