The United Kingdom values ​​putting the Balearic Islands and the Canary Islands within its green list, excluding the rest of Spain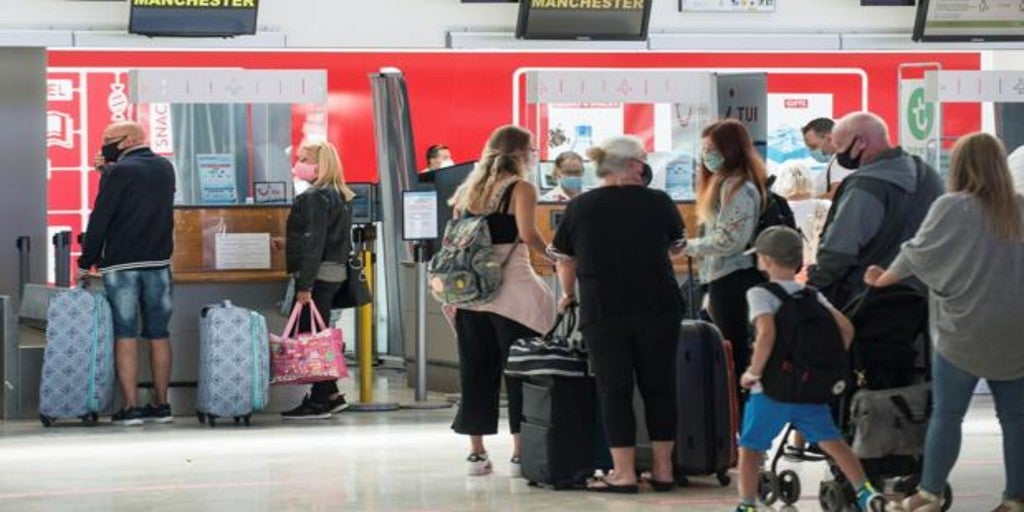 Updated:
Keep

The United Kingdom is willing to include the Balearic Islands and the Canary Islands on its green list for this summer, while the rest of Spain would remain in amber. British Transport Minister Grant Shapps has asked the Joint Center for Biosafety to 'consider the islands within your criteria and, when possible, they will seek to include them if the facts accumulate. Encouraging news for the two regions whose GDP depends the most on tourism.
The decision will be made on June 7, the date on which the British country will review its colored traffic light. That Spain as a whole is in amber is bad news for the tourism sector, which, as it is expected to work at 50% of 2019 levels, is playing the arrival of more than 4 million Britons and more than 4,500 million euros in the summer months.
Being framed in the amber color forces British tourists to have to carry out a quarantine of at least 5 five days when they return to their country, which has a deterrent effect when it comes to attracting tourists. By contrast, the green list, where Portugal and Israel are included, exempts quarantine and PCR. Despite the fact that Spain has allowed British tourists to arrive without PCR since last Monday, May 25, the truth is that only those who have a second residence in our country come.
The Government of Spain continues to insist that it is negotiating with the United Kingdom so that if it does not include our country as a whole in the green list, it will do so by territories. A measure that, as reported by ABC,
British tour operators are pushing for it to be done, since they consider that having Portugal as the only safe vacation destination is not enough. Shapps argues that the inclusion of the Canary Islands and the Balearic Islands "is technically possible, but I don't really know because I still don't have the data on whether the islands are up to par.
If no Spanish territory is included on the green list on June 7, the tourist reactivation will suffer a major setback. The next review It would not be until June 28, a date that would cause many trips to be lost in the first half of July, since the sector explains that "trips need time to plan."