The unions advance more mobilizations to demand the increase of the minimum wage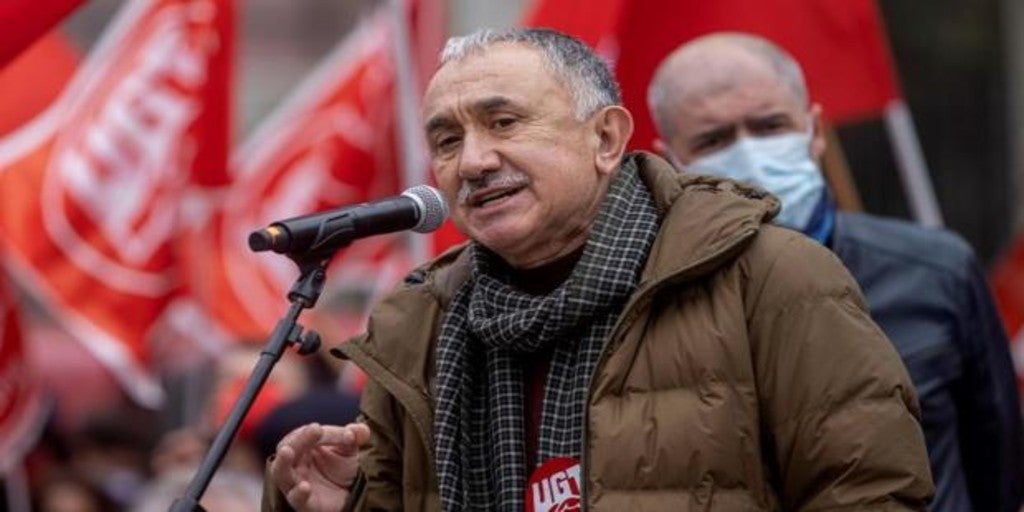 SARAGOSSA
Updated:
Keep

The Secretary General of the UGT, Pepe Álvarez, pointed out this Monday that, together with the Workers' Commissions (CCOO), they will increase mobilizations to the extent that the pandemic allows. Your intention is combine protests with negotiation to achieve a rise in the minimum interprofessional wage (SMI) and the repeal of the pension reform and the labor reform.
This was indicated this Monday, at a press conference in Zaragoza accompanied by the secretary of UGT-Aragón, Daniel Alastuey, before holding a meeting with the community union cadres to expose the latest developments in the social dialogue negotiations.
Prior to this meeting, in which part of the union representatives will be in person and others through an online platform, to comply with health regulations, he has held a meeting with a small group of delegates from the cleaning sector in hospital centers.
"The Government has to be aware that the trade union organizations have taken a hiatus since the pandemic began because it seemed to us that it had to be done, because we had to address the needs that came as a consequence of the health situation», Has detailed Álvarez.
However, he added that «at this time we must begin to regain that normality and that means recover the negotiation tables", to talk the rise in the SMI and the repeal of pension and labor reforms.