The unexpected and hard LABOR SETTLEMENT that Paz Padilla has to face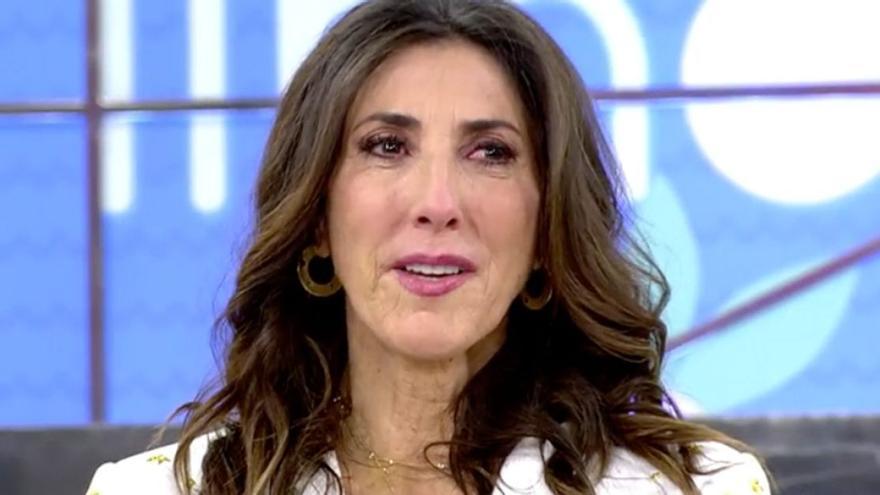 Paz Padilla He has returned to Spain and he does not do so with very good news.
The presenter, who was on vacation with her family in Egypt and who triumphs in the theater with her work The humor of my life has returned to our country and has found a unpleasant news after having spent a few happy days with her closest friends away from all kinds of controversies.
It seems that 2021 is not being the best year for the comedian and the Cádiz-born has received a unexpected sad update about one of the work projects he was most excited about: his program Naked eye in Four.
The Cádiz-born woman faces one of the most uncertain moments of her professional career and that is that, according to sources close to the presenter, Mediaset has made the decision to cancel the program due to low audience figures.
The also presenter of Sálvame has not commented on the matter on the goodbye of his program and has not yet returned to the program that he hosts with Carlota Corredera and Jorge Javier Vázquez.
Little audience support
Although its results are slightly higher than its predecessor, the format falls far short of expectations.
In fact, the Paz Padilla contest accumulates 2.6% on average, remaining 2.5 points below the audience of Cuatro in November (5.1%).
The results are so low that, in one of its latest broadcasts, the space of the Cádiz-born woman did not reach 170,000 viewers, a figure that would have led to the cancellation of the program.
However, despite these poor results, Padilla will lead the 2021 Chimes with Carlos Sobera, who will be in charge of welcoming 2022 from Vejer de la Frontera.