The UN calls the "excessive profits" of energy companies "immoral"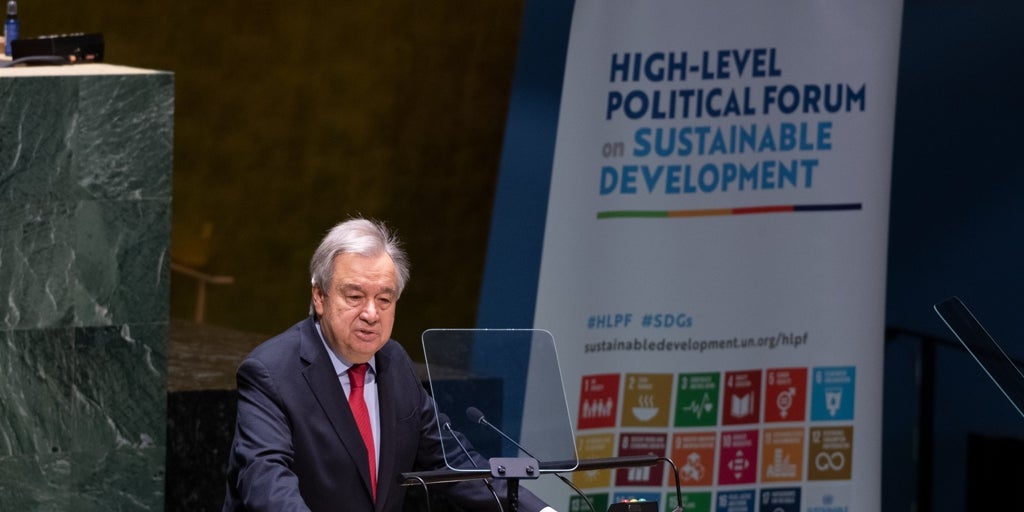 The Secretary General of the United Nations, António Guterres, has called it "immoral" that oil and gas companies are making huge profits in the midst of the current energy crisis, and has urged governments to impose taxes on "excessive profits« to allocate these funds to those most in need.
"It is immoral that oil and gas companies are making record profits from this energy crisis at the expense of the poorest people and communities and at enormous cost to the climate... I urge all governments to tax these excess profits and use the funds to support the most vulnerable people in these difficult times"Guterres said this Wednesday at a conference held at the United Nations headquarters.
In the presentation of the 'Global Crisis Response Group' report on energy, the UN Secretary General has detailed that the largest energy companies have raised during the first quarter of this year nearly 98,000 million euros (100,000 millions of dollars).
For this reason, he has recommended "people around the world" to send "a clear message" to the fossil fuel industry and its financiers, warning them that "this grotesque greed is punishing the poorest and most vulnerable people, while destroying our only common home, the planet«.
On the other hand, within the recommendations of the report on energy to manage the current energy crisis, Guterres has pointed out that all countries and especially the most developed ones must manage their energy demand. "Energy conservation, promotion of public transport and nature-based solutions are essential components of that," he stressed.
Likewise, he has underlined the importance of accelerating the transition to renewable energies, arguing that in most cases they are cheaper than fossil fuels.
In this sense, the UN Secretary General has launched several proposals to "unleash the renewable energy revolution", a plan that would happen because governments expand and diversify their chains of raw materials and renewable energy technologies, which they turn into goods public storage technologies, which remove red tape from the process, and shift fossil fuel subsidies to support vulnerable households with investments in renewable energy.
Finally, Guterres has assured that, in order for the energy transition to progress, it is important to increase private financing for projects that are committed to achieving zero emissions.