The UN announces the first convoy to Western Sahara since 2020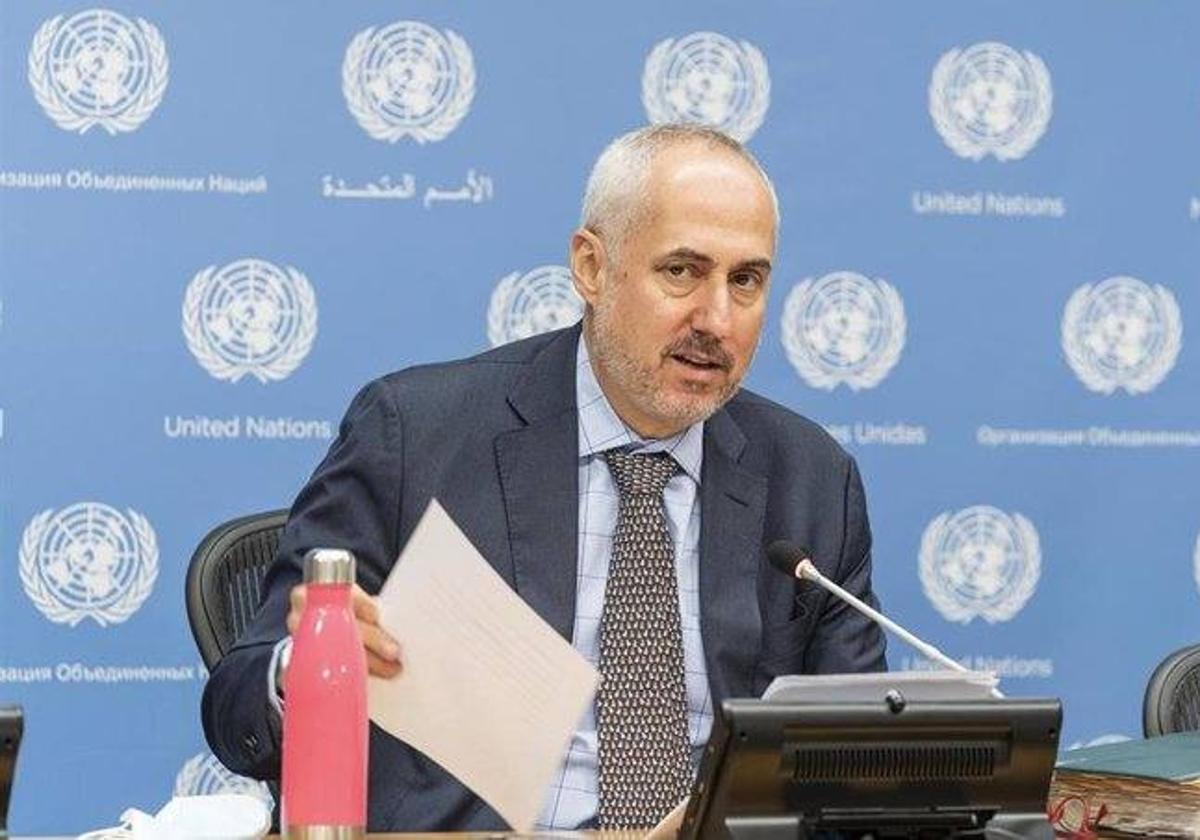 The United Nations will send "as soon as possible" a land convoy with supplies for the UN Mission for the Referendum in Western Sahara (MINURSO), which will take place for the first time since 2020, as confirmed this Thursday by the spokesman for the General Secretariat of the international organization, Stéphane Dujarric.
"Agreements have been reached to send a new convoy as soon as possible," he confirmed at a press conference, before noting that MINURSO has held "discussions with the parties" to address issues regarding the delivery of supplies to the 'blue helmets' deployed to the east of the bermin the separation wall.
Thus, Dujarric has emphasized that it is "a welcome event" and recalled that "due to the lack of movements of land convoys since the resumption of hostilities in 2020, the MINURSO sites to the east of the berm have been running low on crucial supplies, especially fuels«.
"We hope that this convoy begins to move very soon," Dujarric has settled, without Morocco and the Polisario Front having spoken for the moment. Hours before the announcement, the UN envoy for Western Sahara, Staffan de Mistura, maintained separate meetings with the representatives of Spain, the United States and the Polisario Frontbefore the body to address the situation surrounding the conflict.
Morocco maintains that the solution to it involves its autonomy plan for Western Sahara, backed by several countries, including Spain. In contrast, the Polisario Front has rejected this path and has stressed that Madrid's position "does not benefit peace and stability" in the region.
The former Spanish colony was occupied despite the resistance of the Polisario Front, with whom it remained at war until 1991, when both parties signed a ceasefire with a view to holding a self-determination referendum. On November 14, 2020, the Polisario Front declared the ceasefire with Morocco broken in response to a Moroccan military action against Saharawi activists in Guerguerat, in the agreed demilitarized zone, which meant for the Saharawis a violation of the conditions of the Stop the fire.
MINURSO was created as a result of UN Security Council resolution 690 in April 1991 with the aim of support the preparations for a referendum in which the Saharawi people had to choose between independence and integration into Moroccobut the differences on the elaboration of the census and the inclusion or not of the Moroccan settlers have prevented its call up to now.