The ULPGC studies its new degrees after a macro-survey of teachers, students and companies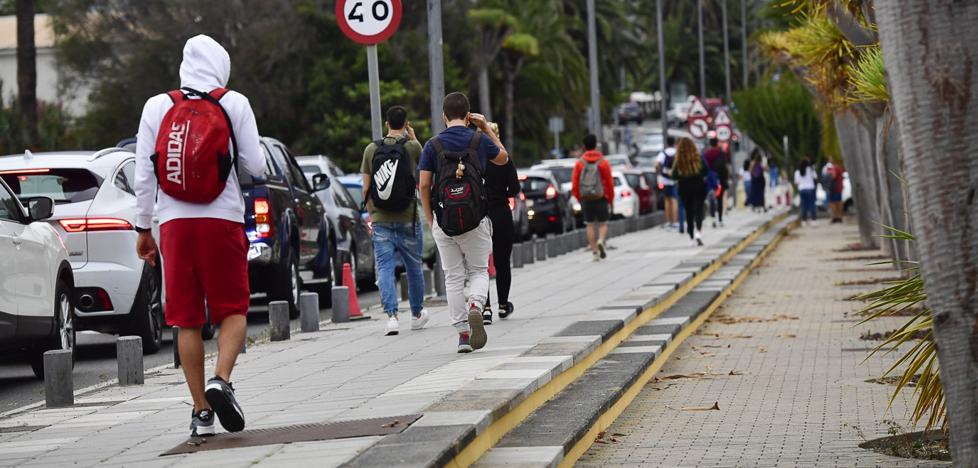 All degrees will be adjusted to the new fields of knowledge, but some "are not working", acknowledges the university
When he stood for election to the rectorate of the
University of Las Palmas de Gran Canaria (ULPGC) the team of the current rector,
Luis Serrathey committed to
Create a new degree map. And that's where they are. In fact
The university has already prepared a report for which it launched a macro-survey to which 1,700 teachers, 8,450 students and graduates, and 450 employers responded.says the vice-rector of
Degrees, Postgraduate and New DegreesLuis Hernandez.
«I understood that
the new degree map had to be approached calmly, but being rigorous as to what it meant for it to be participatorythat the university community was a participant and that the results had feedback from the rest of the agents that are represented in the university and the
Social Council. What was done was to appoint a coordinator, Professor Claudio Tascón, and he proposed a project in three stages", explains Hernández.
Previous analysis of the existing degrees at the ULPGC

Tascón, for his part, proposed
a three-stage prospective-based analysis. That "project was divided into two studies. The first That project was divided into two studies with
variables and indicators of undergraduate and graduate degrees of the ULPGC and a second study of academic prospective -where the other two phases would be, the documentary and descriptive analysis of each degree and in the second work through surveys«.
"They jumped in and
1,700 teachers, 8,450 students and 450 employers responded. With all these data and indicators such as the number of students, the results of the graduates and with
other surveys that we have at the university such as Docentiaon performance, job placement, internationalization, satisfaction with the degree... with all this an analysis was made using different techniques that is now finished, "he says.
The Vice Chancellor explains that
they have already finished the second study that has been sent to the teaching staff of each degree and "a reasonable time" is left to assess it as a whole and discuss it.
Changes to adapt to the new regulations

In reality, assures the vice-rector, all degrees are going to be modified at least minimally to adapt to the
new royal decree to adapt the areas of knowledge to the new fields of knowledge. And this "opens up an opportunity for us to modify qualifications or a title according to that point from area to area," says Hernández.
However, he warns,
what the figures are telling us is that there is discontent here or by the employers on certain issues that obviously can be changed and in that sense in this second stage reflection and
see what are the degrees that are currently moving in Europe at other universities and how successful they are. Know what is demanded by the market. We should let this second reflection rest to know if we should go to other types of titles ».
In the vice-chancellor's opinion, what seems evident is that "in some cases they are going to change, others we will close and open new ones".
Degrees that do not work at the ULPGC

«
There are degrees that are not working, that are of no interest to students. There are degrees that repeat a lot of content or two that are very similar. We did know that in advance and we have to get our hands on it, melt down or close that, we do know. I do not give more details although everyone knows what they are », he assured.
Between the entry into force of the Bologna Plan, with the master's and
2018 the ULPGC dropped 18 master's degrees. In
2021 canceled another four, due to lack of students. Much
less movement have had the grades. In the last five years, one has disappeared, Computer Engineering and Business Administration, and two have been born, English-German Translation and Interpretation and Tourism and Data Science and Engineering.
In the results that have been obtained from this first analysis «there are no surprises, but it is true that other dimensions have been observed, other indicators that until now had not been used.
There are classic degrees that continue to function, others that have been losing students because the market is not enough to guarantee graduates enter the labor market, there could be adjusted not so much the title but the number of students. And it is also true that there are titles that the
Canary Islands Government had proposed radical changes and, in some cases,
the departments and centers themselves are telling us they do not see a future in that title».