The ULPGC is fully involved with the eruptive process on La Palma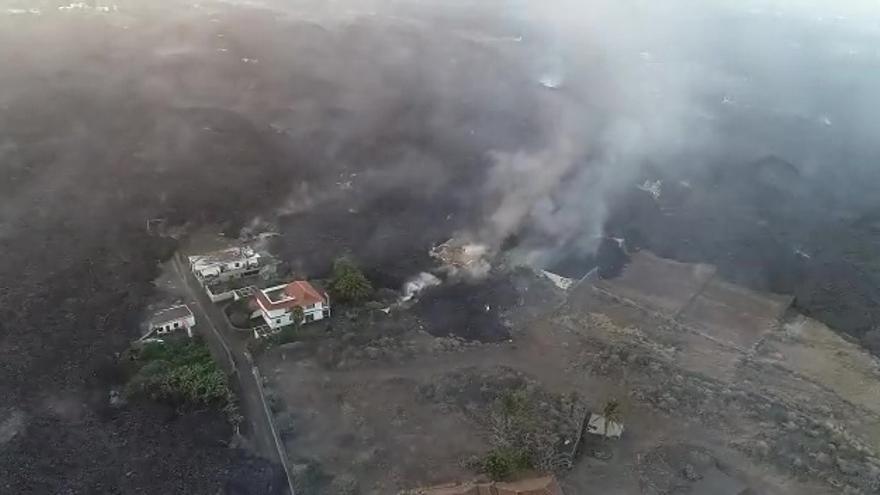 Researchers at the ULPGC have been fully involved in the study from the volcano on the island of La Palma, both in scientific work and outreach among society, concerned about the consequences of the eruption.
The Vice-Rector for Research and Transfer of the ULPGC has created an Advisory Commission of the Eruptive Process of the Island of La Palma 2021 (CAPEA-ULPGC), with the aim of coordinating the collection of scientific data to make them available to the authorities.
The research group of Geology of Volcanic Soils Geovol makes direct observations on the development of the eruptive process and takes samples of lavas and pyroclasts at different points.
The Ofyga Physical Oceanography and Applied Geophysics research group is carrying out measurements with very precise GPS antennas to monitor the deformation of the terrain.
Researchers from the Institute of Oceanography and Global Change (IOCAG) and the Department of Physics of the ULPGC work in support of the oceanographic vessel Ramón Margalef, to carry out the analysis of the samples obtained on that vessel by researchers from the Spanish Oceanographic Institute (IEO) of the Higher Council for Scientific Research (CSIC).
A group of researchers from the Quima Marine Chemistry Group has been on board the Punta Salinas and Salvamar Alphard ships, from Salvamento Marítimo, to develop CO2 measurements in the maritime zone.
The Department of Architectural Construction has also sent a communication to the different public administrations of the island of La Palma, putting at their disposal the human potential of the Teaching and Research Staff of this Department to help, in a selfless way, in everything they deem appropriate. in relation to mitigating and repairing the damage caused by the volcano in Cumbre Vieja.