The ULPGC celebrates the opening of the course electronically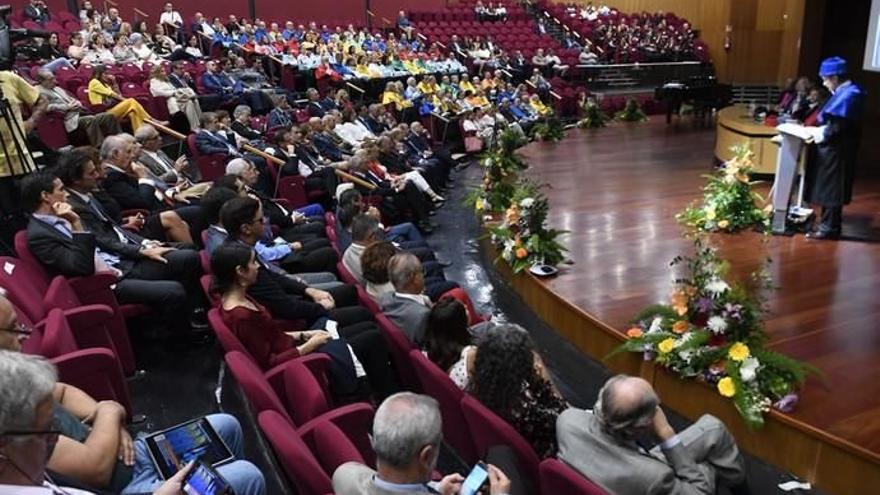 The University of Las Palmas de Gran Canaria (ULPGC) will celebrate this Thursday, November 5, the traditional Official Course Opening Act in the Paraninfo, initially planned last September and then postponed due to restrictions to prevent the spread of covid-19. Instead, it has been decided to hold an event in a reduced environment and broadcast live on the Open ULPGC platform at 11 am, in the April 26 Room of the Rectorate.
This event will be attended by the Deputy Minister of Education, Universities and Sports, María Dolores Rodríguez González; next to the rector Rafael Robaina and its Government team, and the deans, deans and directors and directors of university centers, in addition to the coordinators of the conferences of directors of departments and university institutes, representatives of the Social Council and the Student Council.
The order of the act will begin with the reading of the Report of the previous academic year 2019-2020, which will be in charge of the general secretary of the academic institution, Rosa Rodríguez, followed by the inaugural lecture which on this occasion will be a video of tribute to the university community for their attitude during the pandemic. In the event, which will conclude with the rector's speech, Rafael Robaina Romero, the Schola Cantorum of the ULPGC will intervene.