The Uffizi war with a porn page for Botticelli's Venus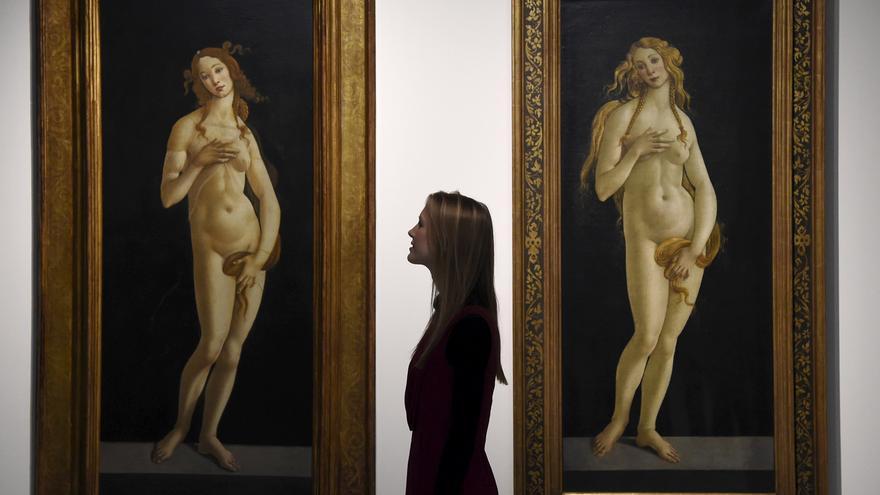 The Uffizi Gallery in Florence, the main art gallery of Italy, prepare a Legal requirement to require the pornographic portal Pornhub to withdraw a campaign in which it uses the painting of 'La Venus' by Sandro Botticelli without permission.
The request, still in the preparation phase by the Uffizi lawyers, will be sent this Tuesday, sources from the public institution confirm to Efe.
Pornhub launched the 'Classic nudes' campaign, an 'interactive guide' on paintings with nudes kept in the most important museums of the world: "Porn may not be considered art, but some works of art definitely are," the initiative reads. Among the canvases he reviews is 'The Birth of Venus' (1485) by Botticelli, a masterpiece of the Florentine Renaissance and one of the greatest treasures of the Uffizi explained by the former porn actress and Italian ex-politician Ilona Staller 'Cicciolina'. But they have also been used other Uffizi paintings such as 'La Venus de Urbino' (1534) by Titian.
The Florence institution has decided to send the request to Pornhub, owned by the Luxembourg company MindGeek Holding, to withdraw the campaign because did not ask permission to use his works for commercial purposes, indicate the sources. The correct procedure would have been to request authorization from the Uffizi or the Italian Museum of Culture, present the project to the art gallery management and, if it was accepted, pay a tax for the use of the image of the painting.
The Pornhub case is similar to the May controversy over the use of the image of works of art by internet influencers.
The Uffizi Gallery then recalled that Italy has a 1993 law, updated in 2004 and 2014 in the Code of Cultural Property, which allows the use free of the image of the pictures if it is done privately or for scientific, educational or informative purposes. However, its use for commercial purposes must be accepted and paid for.
The Pornhub campaign includes works from other museums such as the Madrid Prado, with 'The naked maja' (1797) by Francisco de Goya, as well as the National Gallery in London or the Parisian Louvre.