The UD, to learn to live in the heights of leadership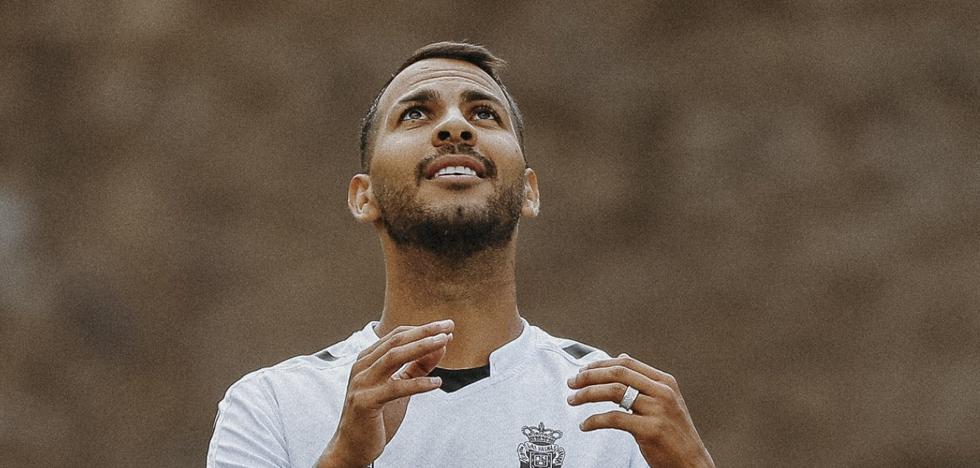 football - second division
UD visits Racing this Sunday (5:30 p.m.) with the mission of clinging to the lead after a glorious start to the championship
Life in yellow is better when the results accompany. Subscribed to suffering from the bowels, UD has been used to smiling since the arrival of García Pimienta at the controls.
Undefeated this course and with only one goal againstthe islanders intend to close a new league day at the top of the qualifying table.
The leadership is a real option to achieve victory at the home of a Racing from Santander recently promoted, but who is not going to give away his skin. In fact, the Cantabrians arrive at the event after adding their first three points in the form of victory so far this season, assaulting El Molinón, a complex square, everything is said.
the palmsthat
recover Álvaro Jiménez for the battle and that he will already be able to count on Jonathan Viera from the beginning, he faces another appointment that he hopes to see off with a good face. The competitive muscle that the boys of
García Pimienta invite optimism. The work that is behind, where away from home, in addition, they have only fallen twice since their arrival on the bench, is reaping fruits.
The Catalan wants the streak without losing in the regular League to be extended as much as possible.
He has already played 16 games in a row without losing the Unión Deportiva not counting promotion promotion. A fact to take into account and that everyone in the silver category observes with respect. All in all, El Sardinero will put pressure on Racing to save the category.
Las Palmas will have to remain powerful in defense and take advantage of the occasions generated above. The locals have only scored two goals so far, while they have conceded six. The yellows, for their part, have scored eight and have only received one. If they win, the leadership would be recovered, which at this time is only anecdotal, but which verifies a good moment.
Without Florin Andone or Vitolo, injured

Few changes are intuited in the eleven that knocked down Leganés in Gran Canaria last day. If anything the return of the colossus. With Valles immovable under the sticks, Pimienta could repeat the 5-4-1.
Lemos would remain as right lane, Cardona would continue on the left, while Eric, Álex Suárez and Sidnei would close the rear. Ahead, Enzo and Nuke in the double pivot, with Viera and
Moleiro knitting football Above, the scorer Marc Cardona. Clemente bids to enter, which would remove Lemos or Álex, forcing the system to move.
Florin Andonewho made his debut against Leganés, stayed in Gran Canaria after suffering a
biceps femoris strain. Nor did Vitolo travel, whom Pimienta expects, but who he does not want to put pressure on so that he feels like a footballer again.
Likely lineups

Racing Santander: Parera; Mantilla, Pol Moreno, Rubén Alves and Satrústegui; Mboula, Juergen, Íñigo, Pombo and Íñigo Vicente; Gassama.
UD Las Palmas: Alvaro Valles; Álvaro Lemos, Suárez, Sidnei, Eric Curbelo, Sergi Cardona; Loiodice, Mfulu, Jonathan Viera, Moleiro, and Marc Cardona.
Referee: Rubén Ávalos Barrera (Catalan Committee)
VAR: David Pérez Pallas (Galician Committee)
Countryside: El Sardinero Sports Fields (5:30 p.m.)