The two people who died of Covid-19 in Gran Canaria were admitted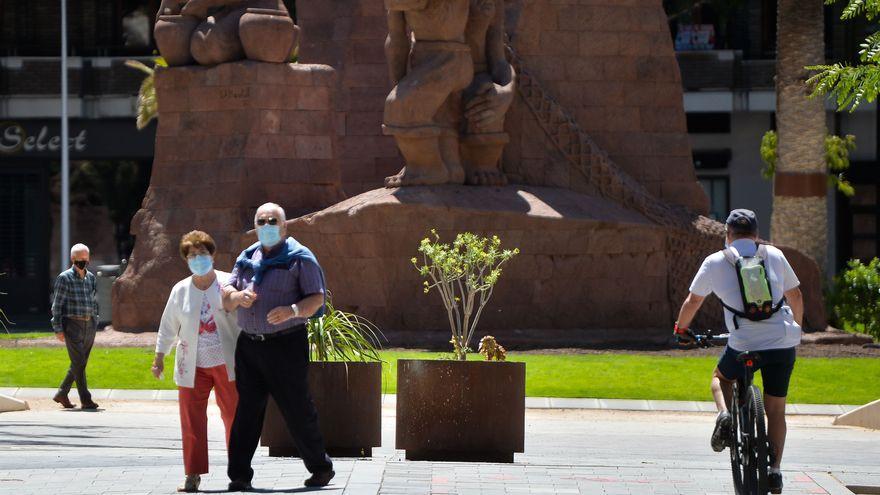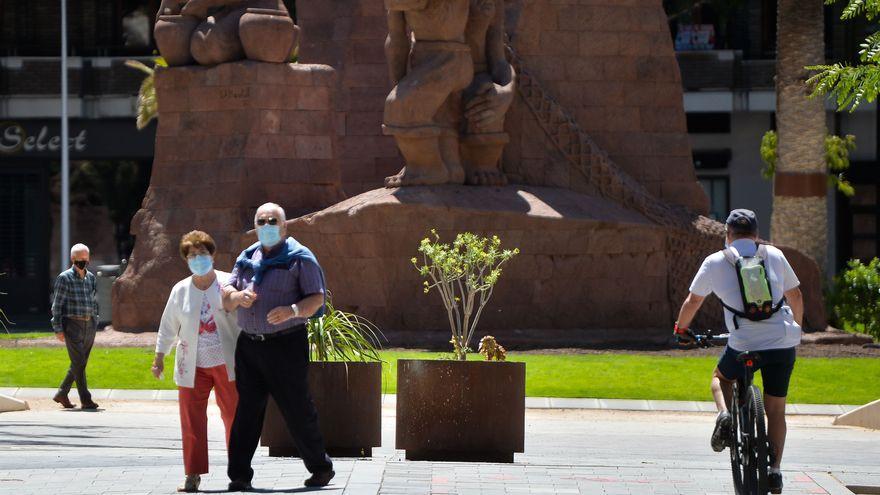 The Canary Islands have registered 800 new cases of COVID-19 in the last 24 hours, so that the total accumulated cases in the Islands now rises to 82,565 with 14,893 active, of which 91 are admitted to ICU Y 465 remain hospitalized, according to data from the Ministry of Health of the Canary Islands Government.
In the last four days there has been a continuous decrease in the number of cases. Thus, the data reported this Wednesday represent a decrease of 143 positives compared to last Wednesday, when 943 new infections were reported.
In the last hours the death of two people in Gran Canaria: a 90-year-old woman and a 67-year-old man, both suffered from previous pathologies and remained admitted to the hospital. The total number of deaths in the Islands since the beginning of the pandemic amounts to 838, of which 473 have been in Tenerife; 287 in Gran Canaria; 49 in Lanzarote; 14 in Fuerteventura; 10 on La Palma; 4 in El Hierro, and 1 in La Gomera.
The Accumulated Incidence (AI) at 7 days in the Canary Islands stands at 240.35 cases per 100,000 inhabitants and the AI ​​at 14 days in the 498.59 cases per 100,000 inhabitants. To date, a total of 1,851,331 PCR tests have been carried out on the islands, of which 8,211 correspond to the last 24 hours.
By islands, Tenerife adds 375 new infections with a total of 39,793 accumulated cases and 8,700 epidemiologically active; Gran canaria it has 31,209 accumulated cases, 362 more than the previous day, and 5,301 active; Lanzarote adds ten positives, with 6,196 accumulated and 172 active, and Fuerteventura it has 3,573 accumulated cases, with 35 more than the previous day, and 547 active.
La Palma adds twelve new cases, so it has 991 accumulated and 116 active; El Hierro, with three new cases, has 426 accumulated and 14 active cases, while La Gomera adds three new infections, has 373 accumulated and 41 active.
04 08 2021 20:49
The Canary Islands do not contemplate changes in the alert levels for islands this week. Read more
04 08 2021 16:51
Three outbreaks in prisons in the Canary Islands leave 83 affected. Read more
04 08 2021 16:24
The Canary Islands are close to 15,000 active cases of covid after adding 800 positives. Read more
04 08 2021 12:57
The Canary Islands registered five deaths with coronavirus on Tuesday, the highest number since May 13. Read more
04 08 2021 12:57
Las Palmas II prison registers an outbreak with 76 positives for coronavirus. Read more
04 08 2021 12:57
A Canarian athlete, who was not vaccinated, becomes infected with Covid-19 and is admitted to the ICU. Read more
04 08 2021 12:56
Pharmacies on the Islands sell 14,600 antigen tests in one week. Read more
04 08 2021 12:56
Picture of the day: A Canarian sanitary vaccinates her son. Read more
04 08 2021 12:55
Gran Canaria has more than 5,100 active cases of Covid-19. Read more
04 08 2021 12:54
The fifth wave delays and limits the tracking capacity in the Islands. Read more
03 08 2021 19:47
An unvaccinated covid patient in the Canary Islands isolates himself, does not notify Health and ends up in the ICU. Read more
03 08 2021 15:58
The deceased with coronavirus registered today in Tenerife are three women of 69, 57 and 56 years old and two men of 56 and 44 years old.
03 08 2021 15:57
The death of Gran Canaria that was uploaded to the statistics yesterday and was pending validation corresponds to a 76-year-old man.
03 08 2021 15:57
The Canary Islands added 671 new cases of covid and five deaths this Tuesday, all in Tenerife. Read more
03 08 2021 12:58
Health sends SMS to those people who have not been vaccinated against COVID-19 in the Canary Islands. Read more
03 08 2021 12:57
The pressure in the ICUs of the Canary Islands is the highest since the confinement. Read more