The two flows of the La Palma volcano in La Laguna come together and advance towards the southeast behind the mountain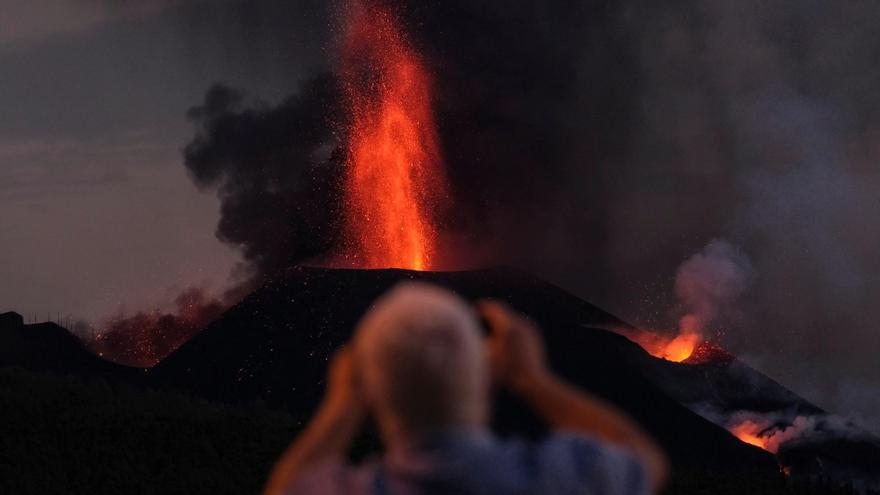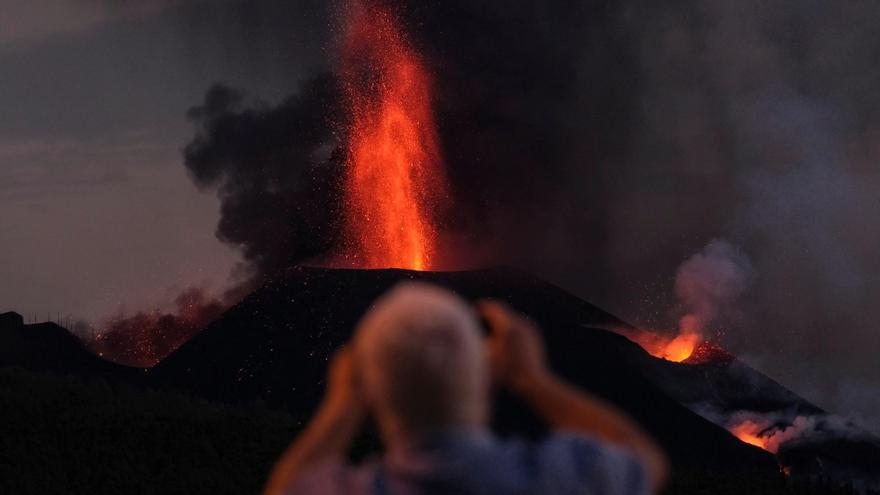 The two lava flows that cross the La Laguna neighborhood, in Los Llanos de Aridane, have merged into one and are moving southeast to go down behind the mountain, although it does not rule out that when they intersect a trough they jump into another basin and affect the coastal road, which is why that on Wednesday night some 150 residents of the neighborhoods of Las Martelas, Marina Alta, Marina Baja, La Condesa and Cuesta Zapata were evicted – a hundred had already left in previous days.
This was stated at a press conference by the technical director of Pevolca, Miguel Ángel Morcuende, who indicated that the so-called 'colada 7' is practically stopped because it hardly receives any new material and is located about 120 meters from the sea.
According to the latest data from the cadastre, the Cumbre Vieja volcanic eruption affects 1,196 buildings, of which 963 correspond to residential use, 124 are agricultural, 57 industrial, 27 leisure and hospitality and 10 correspond to public centers plus another 14 for other uses .
In total, with data from this Wednesday, there are more than 825 hectares affected and 416 people relocated, 47 more than the previous day, with 375 in the Fuencaliente hotel and 41 in the Los Llanos de Aridane hotel.