The two euro coins that can make you rich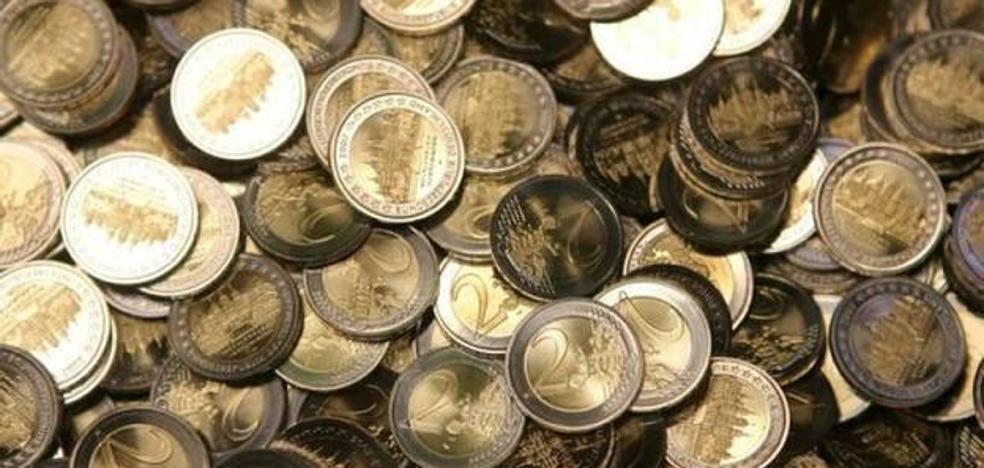 Some coins are very exclusive and can be worth a lot of money
If you are one of those who has a basket full of coins at home, you may be rich. There are millions of coins in the world and some of them have such exclusive designs that they are difficult to find and there are even others that can appreciate in value over the years.
In the case of euros, there are highly valued coins that are quite a claim for collectors and the general public.
The most exclusive two-euro coins can have a price of up to 2,690 euros.
Each European country has its own design on the reverse of the coin. In addition, there are coins that commemorate certain events or special dates, and these are the ones that have the most value. The 'Coin Collectors' website has made a ranking of the most valuable 2 euro coins on the market and how to obtain them.
According to the named website,
there are 11 2 euro coins that can be sold from 130 euros to 2,690. The most expensive is Monaco from the year 2007 while the second most valuable, with a value of 2,000 euros, belongs to Lithuania in the year 2021. The cheapest, at 130 euros, is from the Vatican and from the year 2004. Up to 6 coins belong to Monaco and 3 to the Vatican.
How to identify these coins?

Experts always recommend
be aware of the year of issue, the series to which it belongs and the state of conservation of the coin. Based on this, the value of each coin can be properly obtained and a better understanding of how much an offer should be accepted for them.