The TVE News Council will investigate the label on Leonor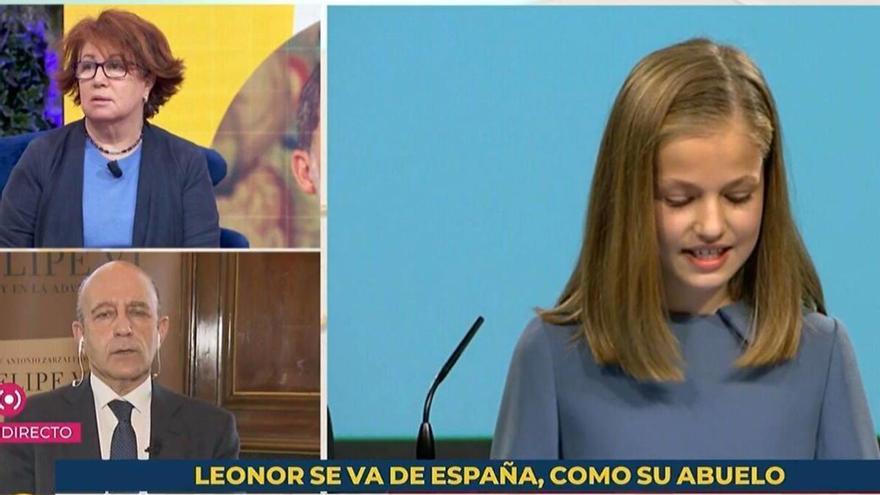 The TVE News Council considers "regrettable" and "a source of discredit" for the chain the broadcast this Wednesday of the label "Leonor is leaving Spain, like her grandfather" in La hora de la 1, a fact that, in his opinion, shows a possible journalistic malpractice, for which he will open an investigation.
In a statement, the News Council warns that what happened is not unrelated to the fact that "trust something as sensitive as information from a public channel"to a private production company, in charge of this space.
"We also found that the necessary quality control in the issuance of any informational content program", complaint.
However, it also considers "improper" the reaction of the only provisional administrator of the RTVE Corporation, Rosa María Mateo, who ordered the relief of two employees "in a hasty way", before analyzing in depth the facts and the exercise of the different responsibilities.
"The episode reveals, once again, how urgent it is to provide RTVE with a legislative framework and autonomy from the rest of the powers of the State, as we have been claiming for years ", concludes.