The turnover of businesses in the first week of sales falls 30% compared to last year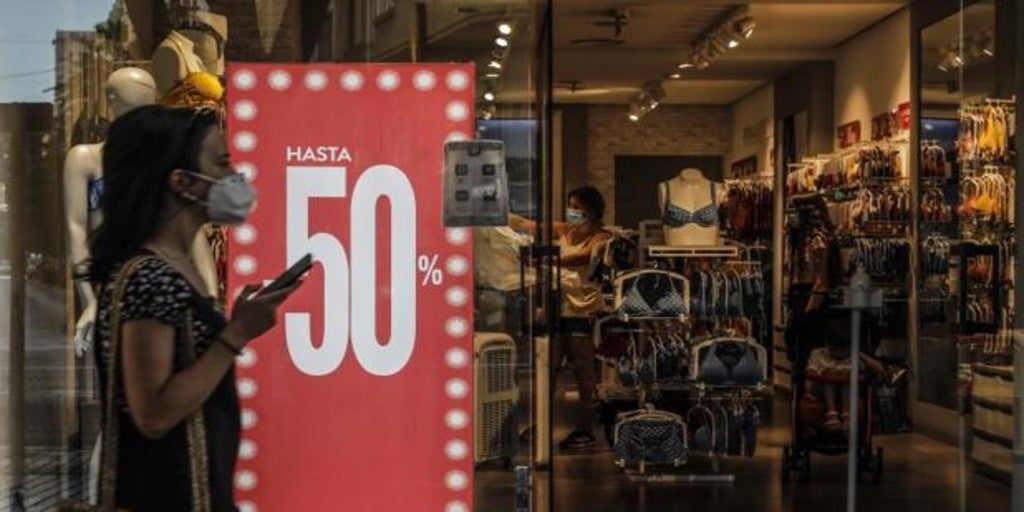 MADRID
Updated:
save

The first week of sales has registered a drop in turnover of between 20% and 30% compared to the same period of the previous year, depending on the province and the sector of activity, reaching 50% in the territories most dependent on tourism. According to data from the Spanish Confederation of Commerce (CEC), despite the revival of activities and the return to the 'new normal', the sales figures in small and medium-sized businesses "continue far" from pre-Covid levels .
Therefore, the Confederation believes that this sales campaign will not serve to alleviate the situation that the commerce sector lives and that it will only give it a temporary respite by stimulating consumption and reactivating sales "in a timely manner".
In addition, consider that The advance of the sales and the "aggressive" discounts 'online' have not helped either. in large stores, later also in physical stores, accentuated this year by the atypical situation of trade after more than two and a half months closed.
"The few sales that are taking place in small shops are made with very aggressive discounts; merchants need to eliminate the stock and they do it with hardly any profit margins. It is bread for today and hunger for tomorrow," says the CEC president. , Pedro Campo.
In this context, employers see "essential" to return to the traditional periods of reductions prior to the 2012 liberalization to recover their positive impact, as well as the objective with which they were created, which is to release accumulated stock at competitive prices.
Regarding employment in the sector, between December 2019 and June 2020, retail trade experienced a drop in the number of affiliates of 4.3%, between the general regime and the self-employed.
10% closings
In this sense, the Confederation calculates that 10% of small business stores have not opened after the end of the confinement, to which another 10% is added, which it believes will close by the end of the year, if aid is not approved. urgent and specific to the sector.
This percentage of closings would also increase up to 50% in the case of small and medium-sized businesses located in shopping center premisesTherefore, the CEC sees it "essential" to adopt a series of measures to save the sector.
Among its proposals, the Confederation requests that fiscal and financial support measures be adopted to guarantee liquidity to businesses, deferment of payment of the tax debt and suspension of payment of taxes, reduction of the equivalence surcharge or guarantee the same rules of operation for all trade operators regardless of whether the sales channel is 'offline' or 'online'.
In addition, it considers "fundamental" to enable the processing of new Temporary Employment Regulatory Records (ERTE) based on the evolution and stages of lack of confidence, in order to guarantee the sustainability and employment of companies.