The Turkish authorities sanction 'Love is in the air' for the broadcast of an 'erotic' scene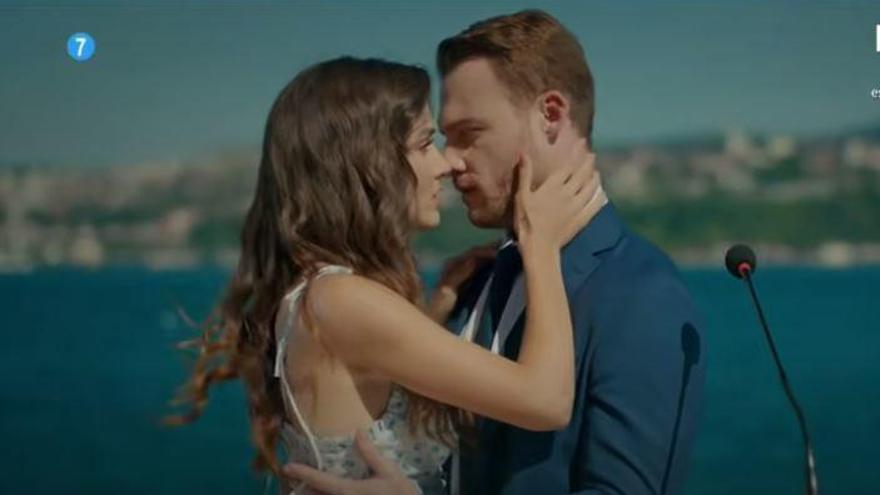 'Love is in the air', the Turkish series currently broadcasting Telecinco, has received a blow in the country from which it comes. The fiction, which seems to have settled on the Mediaset chain after reaching other countries,? Has been sanctioned with a stiff fine by the authorities of Turkey due to the emission of content from 'sexual' character.
As reported by several local media, the series has had to weigh an? Administrative sanction? of the Supreme Council of Radio and Television of Turkey (RTÜK), the regulatory body of the media in the country. The reason is the complaint from various viewers by the emission of a? scene considered erotic.
The sequence, which have not yet seen the light in Spain but yes in Turkey, it does not contain sex as such. In it you can only see Eda giving Serkan a massage and getting into a jacuzzi together. This has been seen in the country as "erotic content that contradicts the customs and traditions of the family." ? With this, the contrast and differences that still distance the TV Turkish production of countries like Spain, U.S or part of Europe.