The TSJC dismisses the appeal of Christian Roig, former manager of the OFGC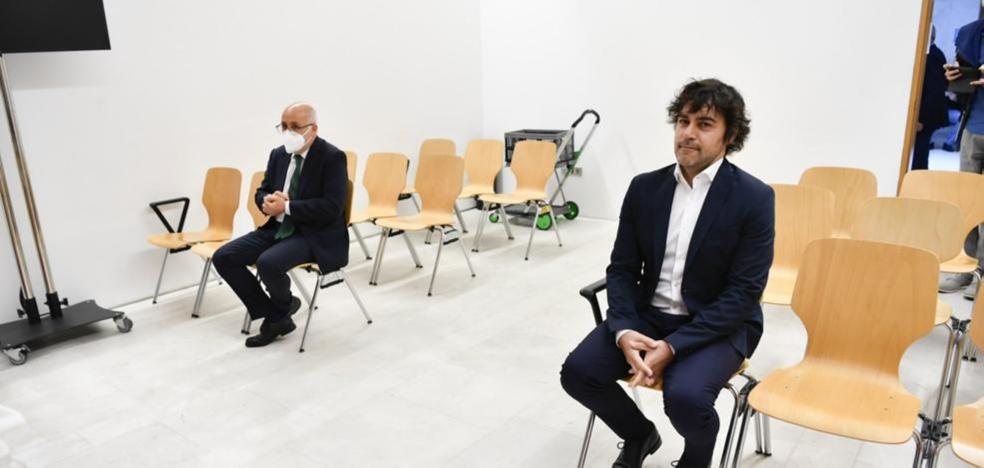 The sentence of the Social Court No. 9 had already knocked down his lawsuit for workplace harassment against Karel Mark Chichon, Antonio Morales and the Orchestra
The Labor Chamber of the Superior Court of Justice of the Canary Islands (TSJC) has dismissed the appeal filed by
Christian Roig Puig, former manager of the Gran Canaria Philharmonic Orchestra (OFGC)against the sentence that knocked down in the first instance his complaint for workplace harassment against the musical formation itself, its titular and artistic director, Karel Mark Chichon, and Antonio Morales, president of the Cabildo and current president of the OFGC Foundation.
Judges Óscar González Prieto, Javier Ramón Díez Moro and Javier Ercilla García
"confirm in its entirety" the judge's sentence
Jennifer Rocio Alamoof the Labor Court of Las Palmas de Gran Canaria number 9.
The decision of the TSJC fits "appeal for Unification of doctrine, which will be presented by the parties or the Public Prosecutor in writing before this Social Chamber within ten days of notification of the sentence," the ruling points out.
In the event that Christian Roig Puig and his lawyer, José María Domínguez Silva, opt for this path, they will have to
deposit 600 euros as well as the amount of the sentence. It should be remembered that the former manager had requested a sentence of
100.005 euros.
Christian Roig served as manager of the Foundation from September 1, 2020 to March 31, 2021, the date on which he was notified of his dismissal. He received a salary of
56,906.92 euros gross per yeardistributed in fourteen monthly installments of 4,064.78 euros.
In her sentence, now ratified by the TSJC, Jennifer Rocío Álamo pointed out that Roig's dismissal was "
justified by lack of professional suitability and lack of adaptation of the actor's job position, the business decision being in accordance with the Law". He also added: "In the specific case prosecuted, after careful examination of the evidence provided, specifically, the testimonials and the documentary provided, it is concluded that the
Absence of hostile behavior from both the OFGC and the rest of the co-defendants», which strikes down the possibility that there was workplace harassment as Christian Roig had denounced.
These two judicial resolutions are added to the one that also dismissed the complaint, again for workplace harassment, against Karel Mark Chichon and the OFGC Foundation presented by the former head of production
Isabel Turienzo.
Karel Mark Chichon, in the interview published in this newspaper on January 29, He expressed himself like this about Christian Roig's complaint: "Finally the truth has come to light and everyone now knows what really happened."
Regarding Isabel Turienzo's, the British director noted: "Life has its way of putting people in their place, no matter how unfortunate and totally unnecessary."