The trial against the archaeologists who allegedly falsified the history of Christianity and Basque begins | Culture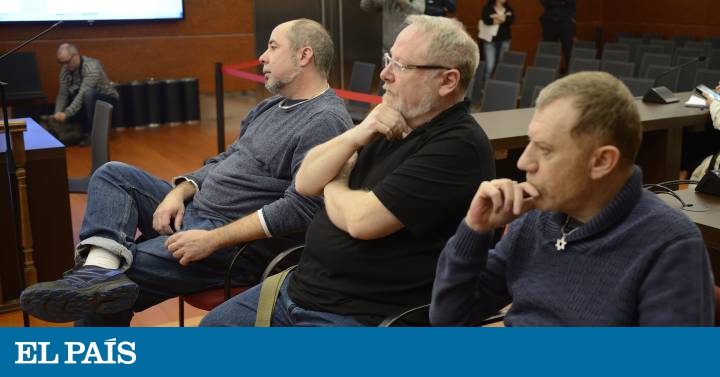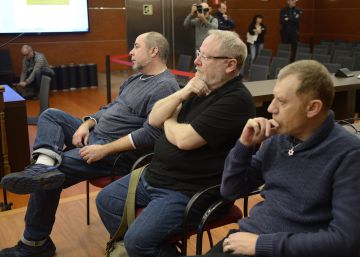 A discovery "extraordinary and of global significance" or a scam. That is what as of this Monday is settled in the courts of Vitoria-Gasteiz, where three members of a team of archaeologists face the alleged discoveries they made at the site from Iruña-Veleia, located 10 kilometers from the capital of Alava. In 2006, the then director of the excavation, Eliseo GilHe announced the discovery of clay pieces with the inscription of a third-century Calvary and others with Egyptian and Basque references that advanced 600 years to the first written words known in the latter language. The revelations supposed a revolution in the history of linguistics and Christianity, since they anticipated the appearance of Euskera and the entrance of Christianity to the third century, when until then the first known vestige was the one collected in the glosses of San Millán, of the century XI
Following this, Gil's company, Lurmen, got a sponsorship of 3.7 million euros from the Basque public company Euskotren, in addition to grants from the Diputación de Álava, owner of the site. Gil and his team also managed to capture international attention and gain great prestige. Nevertheless, a commission formed by 26 experts He demonstrated in 2008 that the most controversial pieces, the most spectacular and striking, had been manipulated over others, true but vulgar. In the trial that starts today in Vitoria, the public prosecutor accused of falsifying up to 476 archaeological fragments of the site located next to the Alava town of Nanclares de la Oca.
Gil, former director of the site, said Monday that he seeks to "defend and maintain" his "innocence." The defendant has made these statements to the media before entering the Courthouse where this morning begins this trial in which there are also two other people accused. The former head of Iruña-Veleia has added that he is "eager" for this hearing to be held, in the Criminal Court number 1 of Vitoria, eleven years after the Delegation of Alava filed a complaint against Gil, a worker of your company and a collaborator. The Prosecutor's Office asks Gil for five and a half years in prison for a continuing crime against the historical heritage and another for fraud in competition with a crime of falsehood in private document. The Diputación, which also exercises the accusation, raises the penalty against Gil to seven and a half years in prison for continuing crimes of damage and fraud, while his defense claims free acquittal.
The findings that are questioned, located between 2005 and 2006 under the management of the Lurmen company, were allegedly made by two of the defendants, Gil and Oscar Escribano, who was a Lurmen worker. The Prosecutor's Office, which requested the same prison sentence for Gil as for Gil, has announced an agreement in accordance with him, who has accepted and the judge has issued an oral sentence. Thus, Escribano has been sentenced to one year in jail as the author of a crime against the estate, and to pay a fine of six euros per day for twelve months (2,232 euros). You must also compensate the Basque Government with 300 euros and another 300 euros to the Provincial Council of Álava. For the third defendant, Rubén Cerdán, the Public Ministry claims two years and six months in jail for a continuing crime of fraud in competition with another for falsehood in a private document. The trial is scheduled to last for ten sessions, until February 18.